Vietnam May Seek Death Penalty For Pair Of Alleged Financial Fraudsters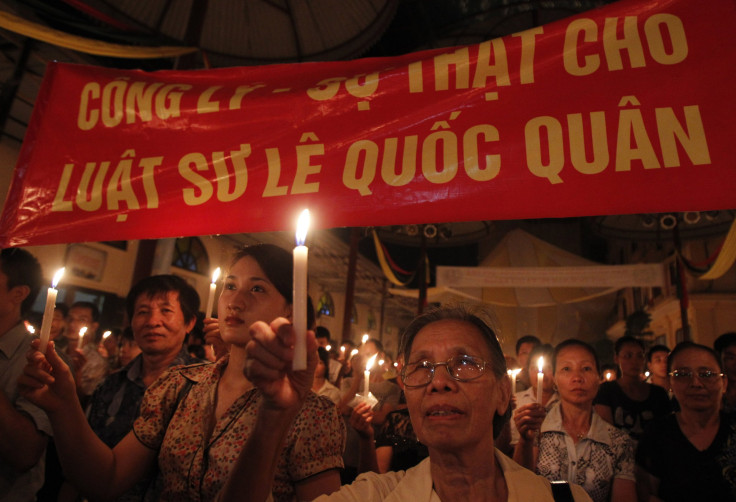 In the U.S. we clamp fraudsters like Bernie Madoff in irons for a long, long time. In Vietnam, they face the possibility of a death sentence.
Two former executives accused of large-scale corruption could be sent to the gallows if they're convicted of a $25 million fraud, according to a story published Wednesday by Bloomberg.
Vu Quoc Hao, the former general director of Agribank Financial Leasing Co. (FLKO) No. 2, has been charged with embezzling 531 billion dong ($25 million) of state assets. The People's Court of Ho Chi Minh City has said it may seek the death penalty in the case. Dang Van Hai, the former chairman of a construction company and a co-defendant, could also face execution.
Vietnamese courts have held 278 corruption trials this year, while state inspectors have uncovered 80 new fraud cases that involved state funds.
The verdict and sentence are expected to be announced Nov. 15. Those convicted of embezzling assets equal to or greater than 500 million dong face the possibility of life imprisonment or death.
Hao, Hai and nine other co-defendants have been charged with embezzlement, mismanagement, abuse of power and fraud. Prosecutors allege that Hao and Hai masterminded a scheme to disperse 800 billion dong through 10 phony financial leasing contracts.
Vietnamese banks report the highest rate of bad debt in Southeast Asia, and the country's economy grew at the slowest pace since 1999 last year. The government of Vietnam is trying to enact wide-ranging banking reforms that seek to eliminate the bad-debt problems plaguing the country's economy.
© Copyright IBTimes 2023. All rights reserved.