2 Former Corporate Executives Face Death Penalty In $25 Million Corruption Case In Vietnam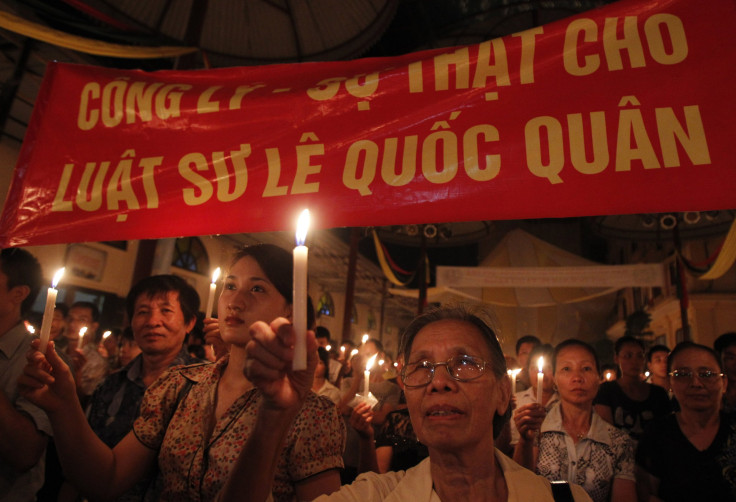 Two former corporate bigwigs in Vietnam could be sentenced to death if they are convicted of defrauding state-run banks, as the government intensifies its crackdown on corrupt executives in a bid to clean up the country's banking system.
58-year-old Vu Quoc Hao, a former director general of Agribank Financial Leasing Company No.2, or ALC II, is charged with embezzling state funds of VND531 billion ($25.3 million) by deliberately abusing his position. Dang Van Hai, 56, chairman of a construction and trade company, has been charged in the same case for embezzling funds and for trade fraud, Vietnam News reported.
The People's Court of Ho Chi Minh City has proposed the death penalty for both men, in a move that many think could act as a deterrent against corruption as the government attempts to rid the nation's banking sector of its bad debts.
"It would be a signal: You could be executed for being caught doing large-scale corruption," Adam McCarty, Hanoi-based chief economist at Mekong Economics, told Bloomberg news.
The Vietnamese government has vowed to crackdown on fraudulent practices in the banking sector and has introduced several reforms to the sector in the past year. Vietnamese banks have the highest rate of bad debts in Southeast Asia, and the nation's economy grew at 5.25 percent -- its slowest pace in 13 years --last year, prompting the government to take an aggressive stance against corruption.
"It has implications for the whole bank restructuring the government is about to do. They want to really dig into these bad debt issues and find out who is responsible for the problems," McCarty said.
According to a Bloomberg report, citing government statistics, the nation's courts have held 278 corruption trials, while the state investigating agency has uncovered 80 new fraud cases involving state funds this year.
ALC II's deputy general director, Nguyen Van Tai, 54, also faces 18 years to 20 years in jail if convicted. All 11 defendants in the case have been charged with abuse of power, misappropriation and embezzlement of state funds for personal gain.
According to the allegations, Hao and Tai allegedly signed 10 contracts for financial leasing and the purchase of assets, and gave loans of about 800 million dong to a number of companies for asset investment, Vietnam News reported.
All defendants involved in the case have been asked to pay back 386.9 billion dong to ALC II and Hao was asked to repay 83.85 billion dong, according to the report.
© Copyright IBTimes 2023. All rights reserved.
FOLLOW MORE IBT NEWS ON THE BELOW CHANNELS