Vikram Pandit Out As Citi CEO; Michael Corbat New Chief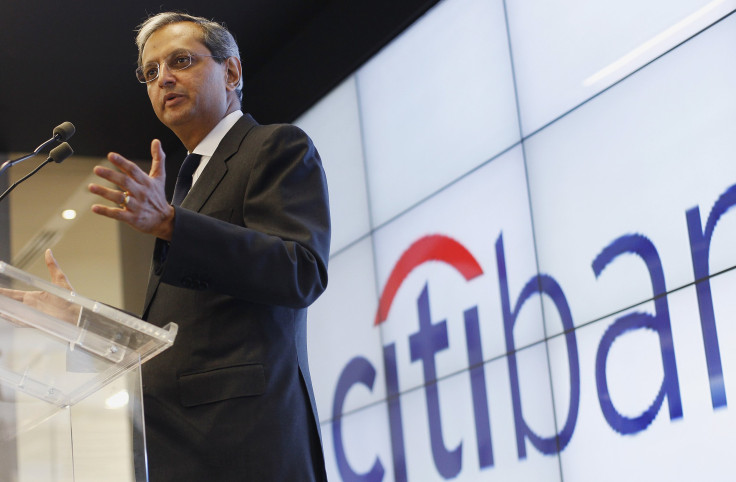 Citigroup Inc., the third-largest U.S. bank by assets, said Tuesday that Vikram Pandit has resigned as CEO and board member. He was replaced by Michael Corbat, who has been running the bank's operations in Europe, the Middle East and Africa.
The board also announced that President and Chief Operating Officer John P. Havens, 56, who also served as CEO of Citi's Institutional Clients Group, has resigned. Havens said that he had already been planning retirement from Citi at year's end but decided, in light of Mr. Pandit's resignation, to leave the company at this time.
Board Chairman Michael E. O'Neill praised Pandit, 55, who has been with the bank since the beginning of the financial crisis.
"We respect Vikram's decision," he said in a statement. "Since his appointment at the start of the financial crisis until the present time, Vikram has restructured and recapitalized the company, strengthened our global franchise and refocused the business."
Citigroup shareholders recently voted against the compensation package for Pandit, who took the helm of Citigroup in December 2007.
Sheila Bair, former chairman of the Federal Deposit Insurance Corporation, commended Citigroup's board for its decision to replace Pandit.
"I think the board is doing it's job," she said on Bloomberg TV. "It's their job to find the right fit of skills and responsiveness that will help meet the current needs of the corporation."
Corbat, 52, has worked at Citigroup since 1983, the bank said.
Citigroup shares fell 77 cents, or 2.1 percent, to $35.89 in premarket trading.
© Copyright IBTimes 2023. All rights reserved.