Vladimir Putin Will Not Be Invited To 2015 G7 Meeting, Says Host Angela Merkel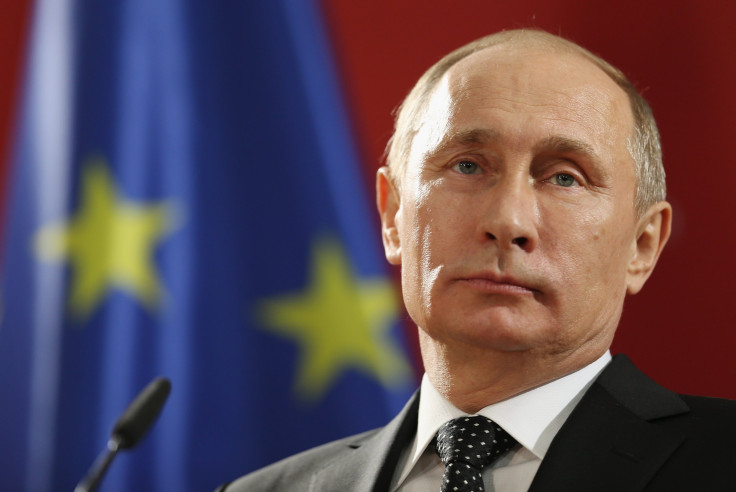 Russian President Vladimir Putin will not be invited to attend the next meeting of G7 nations, according to comments made by German Chancellor Angela Merkel, who will host the 2015 summit in Bavaria this June.
"The G7 and former G8 group has always viewed itself as a community of values," Merkel told Frankfurter Allgemeine Zeitung newspaper in an interview published on Thursday, cited by Reuters.
"The annexation of Crimea, which is a blatant violation of the principles of international law, and the events in eastern Ukraine are serious violations of these common values."
The German leader added that there was no chance "at this point," that Putin would be invited, but made no further allusion about possible changes to the bloc's plans.
Merkel also told the paper that the issue of Western sanctions, imposed on Russia over its role in the Ukraine crisis, would be discussed at the meeting, and that it was likely "they will remain in place."
Russia's membership of the erstwhile G8 was informally suspended last year, as the other members of the group, which include the U.S., Germany, France, The U.K., Japan, Canada and Italy, reacted to Russia's annexation of the Ukrainian region of Crimea.
The 2014 summit had been due to be held in Sochi, Russia, but the remaining leaders met in Brussels instead.
In March 2014, Russia's Foreign Minister, Sergey Lavrov, addressed the issue of a possible suspension of Russia's G8 membership: "The G8 is an informal club, no one gives out membership cards and no one can expel members," Lavrov said, according to Russia Today. "If our Western partners believe that this format has exhausted itself, let it be. We are not clinging to it."
When asked about Russia's exclusion from the 2014 meeting, Putin himself merely wished the world leaders meeting in Brussels "bon appetit," Reuters reported.
Such an international snub may be something of a relief for the Russian leader. Putin left the 2014 G20 summit in Brisbane, Australia early, after facing what the Guardian described as hours of browbeating from Western leaders over Russia's actions in Ukraine.
© Copyright IBTimes 2023. All rights reserved.