Vladimir Putin's Aides, Including Rotenbergs, May Have Benefited From Deutsche Bank Trades: Report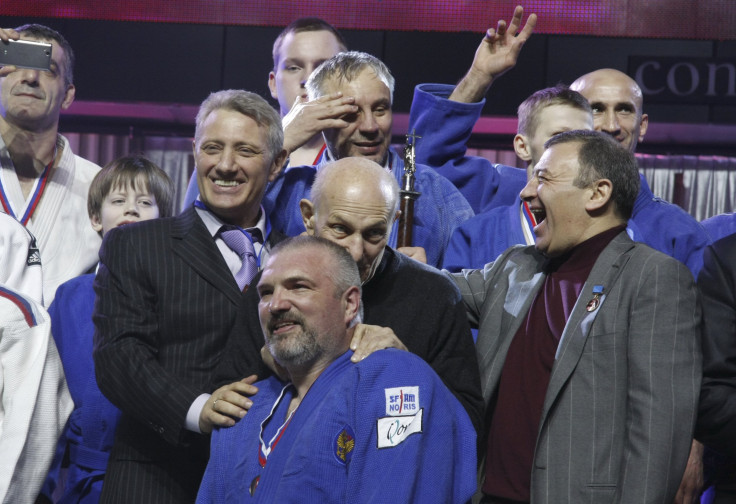 Many close aides of Russian President Vladimir Putin may have benefited from so-called mirror trades worth $6 billion conducted by Deutsche Bank AG between 2011 and early 2015, Bloomberg reported, citing sources familiar to the issue. The U.S. Department of Justice is currently investigating if the bank conducted proper background checks on the transactions that could have covered up the flow of money from sanctions-hit Russian nationals.
Through the transactions known as mirror trades, which can be done legally, a client can use the money in one market to buy securities while getting out of similar securities in another market. American prosecutors are investigating if Deutsche Bank violated U.S. laws while conducting the transactions for entities between Moscow and London, and if it complied with U.S. money-laundering reporting practices. The sources reportedly said that the assets associated with several such accounts were linked to Putin's aides, including two of his longtime friends, Arkady and Boris Rotenberg, who are currently under U.S. sanctions.
It was not clear if Arkady, Boris or other individuals linked to the accounts are being investigated for the trades. Deutsche Bank said, according to Bloomberg, that it was keeping American and European regulators informed of the findings through its own review, first reported about in June, while a spokesperson for the Rotenbergs denied any involvement in such transactions. Britain's Financial Conduct Authority and New York State's Department of Financial Services are also looking into the trades.
The Bloomberg report also said, citing a Russian official, that Putin is aware of the allegations about the involvement of the Rotenbergs, who have signed contracts with state-run firms. The source also reportedly added that officials are concerned that the investigation could grow into a controversy similar to one from over a decade ago, when Russian nationals held accounts at the Bank of New York Co., which later admitted to not disclosing billions of dollars in its accounts, and violating taxes and duties.
While sources said that a relative outside of Putin's immediate family may have been involved, Kremlin spokesman Dmitry Peskov reportedly said: "No one has seen any serious information on this that can be attributed to any serious source."
The report also said, citing sources, that business associates of Arkady had asked the Moscow office of UBS to do mirror trades for at least one of his brothers in 2011 but the Zurich-based bank denied the business. The allegation was also denied by Andrey Baturin, a spokesman for Arkady and Boris Rotenberg, who refuted allegations of any connection between the Rotenbergs and the mirror trades with Deutsche Bank, to move capital out of Russia.
The U.S. justice department's investigation into the case became public in August and is one of the many active criminal investigations by the U.S. against the bank. Deutsche Bank said in September that it will close its investment banking operations in Russia to "reduce complexity, costs, risks and capital consumption."
© Copyright IBTimes 2023. All rights reserved.