Vodacom says partner aims to block DRC stake sale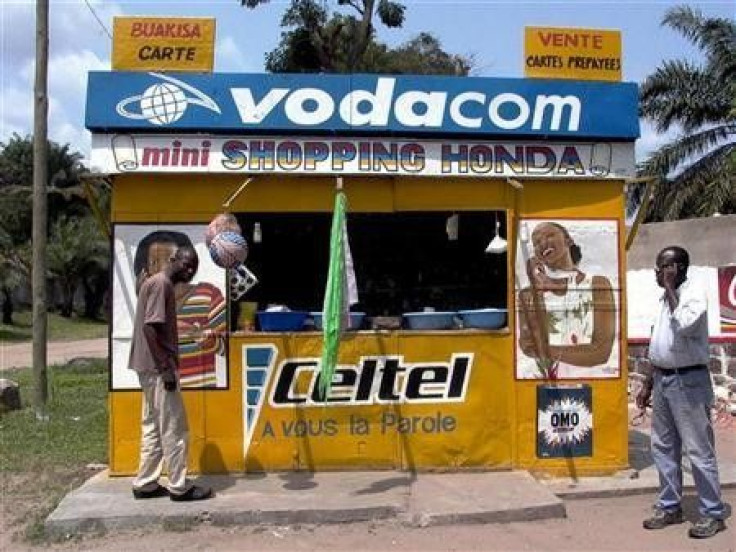 Vodacom's joint venture partner in the Democratic Republic of Congo has filed court papers to block the pan-African operator from selling its majority stake in the unit, a spokesman for the South African company said on Friday.
Vodacom Group, a unit of Britain's Vodafone Plc, said last year it had appointed investment bank Rothschild to explore options for the business in the DRC, where it has been involved in a dispute with its partner, Congolese Wireless Network.
Vodacom has received court papers from CWN, Vodacom spokesman Richard Boorman said in a statement to Reuters. Boorman said he was unable to comment further on the legal process.
MTN Group, Africa's largest mobile operator, is in talks to buy Vodacom's wireless unit in DRC, Bloomberg reported this week, citing two unidentified sources. Vodacom and MTN officials did not comment.
CWN chairman Alieu Conteh told Reuters CWN filed the papers with the court after it said Vodacom had failed to share information with CWN about the proposed sale and ignored CWN's request to exercise its right of first refusal.
The whole process is not transparent, he said. We are not radicals. We will cooperate. We just want transparency.
Vodacom owns 51 percent of the unit, with the remainder held by CWN. The two companies have been in arbitration after disagreeing over fees from the joint venture.
CWN's Conteh told Reuters last year that Vodacom Congo was worth more than $1.5 billion, a valuation that Vodacom described as ludicrous.
© Copyright Thomson Reuters 2023. All rights reserved.