Volcano Eruption Creates New Island; Japanese Coast Guard Footage Shows Formation Of Tiny Islet In Pacific Ocean [Photos]
An undersea volcanic eruption created a new island in the Pacific Ocean, to the far south of Tokyo, Japan's coast guard said on Thursday.
Coast guard footage shot on Wednesday showed heavy black smoke and clusters of rocks exploding out of the sea to form a tiny island near the Ogasawara Islands, about 621 miles to the south of Tokyo.
According to an advisory issued by the coast guard, the new islet is about 200 meters, or 650 feet, in diameter. Ash and smoke continued to erupt out of the crater, with the smoke reaching a height of almost 600 meters.
"Smoke is still rising from the volcanic island, and we issued a navigation warning to say that this island has emerged with ash falling in the area," a spokesman for the maritime agency was quoted by Agence France-Presse as saying.
The new island is close to Nishinoshima, another uninhabited island in the Ogasawara chain of islands, which is also known as Bonin Islands. The Japan archipelago, which consists of several thousands of islands, is part of a seismically active region in the Pacific Ocean known as "Ring of Fire."
According to volcanologists, it would be too early to say whether the new island would survive, as there were past instances when newly formed islands did not last long due to erosion, the FNN News network reported.
Japan witnessed similar a volcano eruption in the region in the early 1970s and mid-1980s, and tiny islets, formed at that time, were partially or completely eroded by ocean tides.
Japan government's spokesman welcomed the new addition to its territory and said the new island could enter the country's map, if it survives.
"If it becomes a full-fledged island, we would be happy to have more territory," Yoshihide Suga, Japan's chief government spokesman, told the Associated Press.
Two months ago, Pakistan also reported the birth of a new island after a huge earthquake struck the country's southwest. Scientists believe the new island -- a mass of mud floating in the Indian Ocean -- may be a mud volcano that erupted because of the earthquake.
Mud volcanoes erupt when huge quantities of mud, water and methane gas trapped beneath the layers of the Earth are released by earthquakes.
The new island in southwest Pakistan was about 90 meters wide and about 2 kilometers from the coastline in the country's Balochistan province.
Video footage of the Japanese islet formation can be seen here.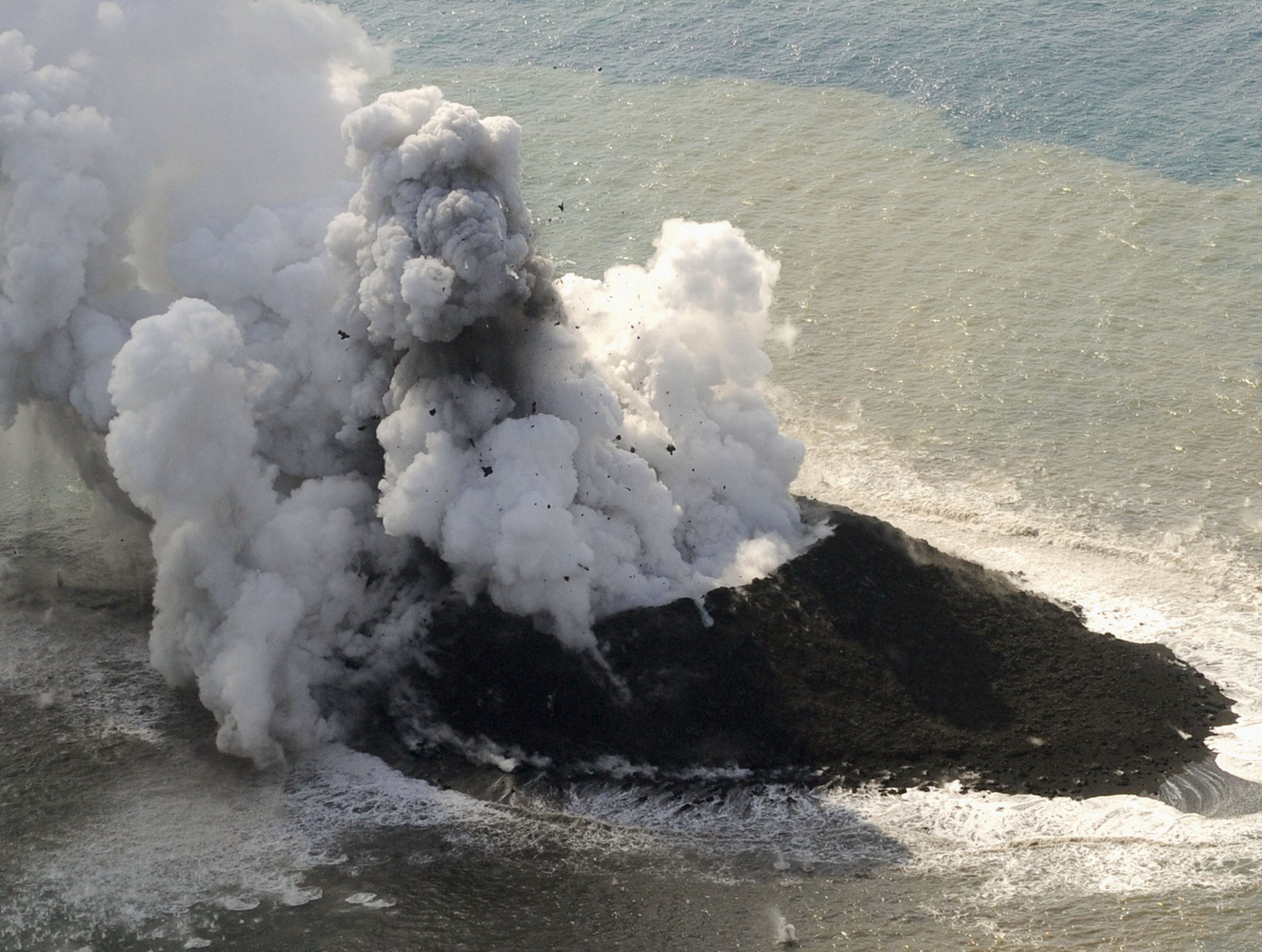 © Copyright IBTimes 2023. All rights reserved.
FOLLOW MORE IBT NEWS ON THE BELOW CHANNELS