Volkswagen Emissions Scandal: South Korea Fines VW $12M, Orders Recall Of 125K Diesel Vehicles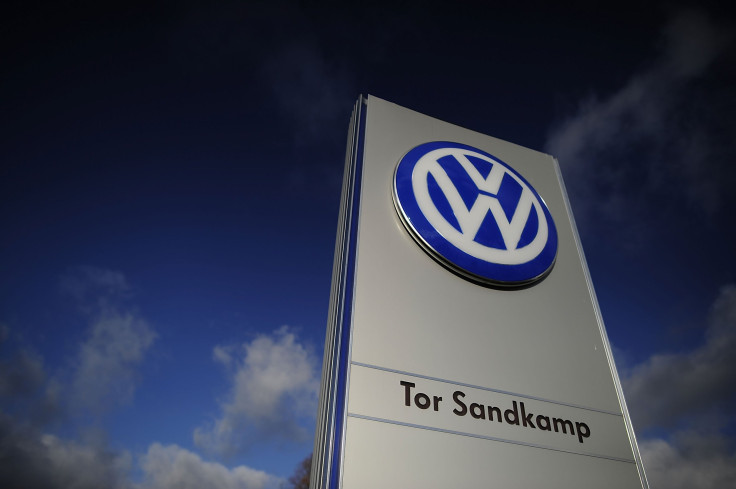 South Korea has fined Volkswagen $12.3 million and ordered a recall of thousands of its diesel vehicles after finding they were rigged with cheating software. The news comes a day after California widened its probe and asked the German automaker to submit a recall plan in 45 days.
South Korea's Ministry of Environment said that a two-month of investigation into several models made by Volkswagen and its Audi unit showed the vehicles used the illegal "defeat device" software programmed to cheat on emissions tests. South Korea is now the only country other than the United States to impose a fine against Volkswagen over the cheating scandal. The ministry has demanded that the carmaker recall 125,522 vehicles in the country.
The vehicles that need to be recalled in South Korea are vehicles with 1,600cc "EA189" engines and 2,000cc "Euro 5" engines, mainly sold in the country between 2008 and 2015, including the popular Tiguan model, the ministry said, in a statement, adding that it will continue investigating 30,000 other Volkswagen diesel cars for which it has not yet found evidence of emissions cheating.
"Any details relating to future recalls will be determined after all the technical details necessary for the recall procedure have been confirmed and announced by our headquarters," Volkswagen Korea said, in a statement, according to the Wall Street Journal.
Volkswagen said it respects the investigation results. "We will take necessary measures based on legal procedures and requirements under the relevant laws and regulations," the Associated Press reported, citing, a statement released through a local public relations agency.
The South Korean ministry also said that it will expand the investigation into other auto brands, and that the result will be announced in April 2016.
In September, Volkswagen admitted it had rigged some of its vehicles with the defeat device software, which allowed the vehicles to lower their emissions levels during testing.
On Wednesday, the California Air Resources Board said it had notified Volkswagen Group of America to recall all VW, Audi and Porsche vehicles equipped with 3.0-liter diesel engines for the model years 2009-2015 that were sold in California. The board's action was "the result of an admission by officials at Audi A.G., manufacturer of all the engines involved, that the vehicles contain three undisclosed auxiliary emissions control devices," the agency said, in a letter sent to Volkswagen.
Earlier this week, Volkswagen CEO Matthias Müller said that the automaker's investigation is progressing slowly and is still months away from determining who was responsible. Müller, who took over as CEO after the emissions scandal broke, also said the steps required to fix the affected vehicles would be less costly and less complicated than initially feared. The German automaker has set aside over $7 billion to help cover the costs of the diesel vehicle recalls.
© Copyright IBTimes 2023. All rights reserved.