Volkswagen Emission Scandal Update: Tax Evasion Suspicions Now Part Of Criminal Investigation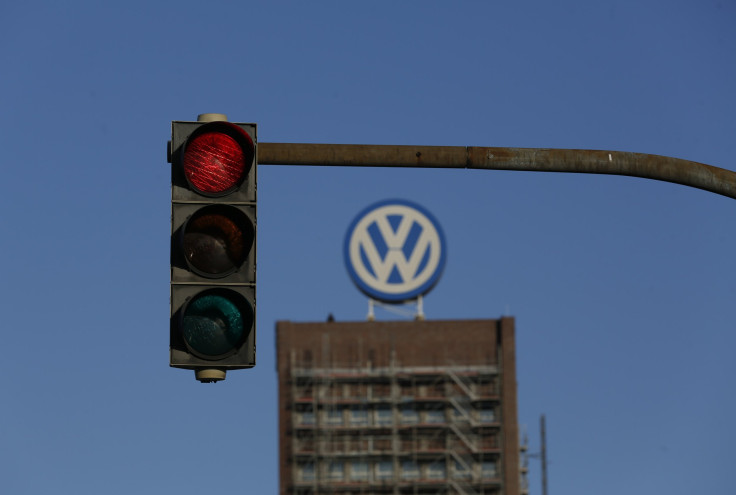 The Volkswagen emissions scandal took a new turn Tuesday after German prosecutors said they had expanded their investigation into the automaker to include suspicion of tax evasion, according to the Associated Press. The new allegations follow the revelations that some of Volkwagen's cars were emitting more carbon dioxide than officially reported.
Birgit Seel, the prosecutor in the city of Braunschweig, Germany, told the Associated Press that the investigation was focused on five employees at the German automaker, but declined to release any names. The suspicions of tax evasion are related to tax breaks Volkswagen received for making eco-friendly cars that might not have qualified if the emissions had been correctly reported, Seel said to the AP. The investigation is looking into suspected tax evasion that could amount to millions of euros, German newspaper Sueddeutsche Zeitung and German broadcasters Norddeutscher Rundfunk and Westdeutscher Rundfunk said in a joint report, via Reuters.
Volkswagen Stock Price (Close) | FindTheData
Volkswagen has acknowledged it produced some 11 million diesel-engine vehicles that contained software allowing them to cheat nitrogen oxide tests. The criminal inquiry from Seel, still considered preliminary, is separate from an internal investigation into who was responsible for the installation of the emission cheating software, according to the New York Times Monday.
The automaker's investigation is progressing slowly and still months away from determining who was responsible. "We are speaking here of very complex occurrences, which in some cases are far in the past," said Volkswagen Chief Executive Officers Matthias Müller said in a speech to some 1,000 Volkswagen managers Monday at the company headquarters in Wolfsburg, Germany, according to the Times. "It will take several months before there are conclusive findings."
Müller, who took over as CEO after the emissions scandal broke, also said the steps required to fix the affected vehicles would be less costly and less complicated than initially feared. The automaker had previously earmarked more than $7 billion to cover the costs of the scandal. Of the about 11 million VW vehicles that were programmed to cheat emissions tests, the overwhelming majority are in Europe, while about 500,000 are in the United States.
© Copyright IBTimes 2023. All rights reserved.