Volkswagen Group (VLKAY) Gives 120,000 Workers A Healthy Raise Despite Emissions Cheating Scandal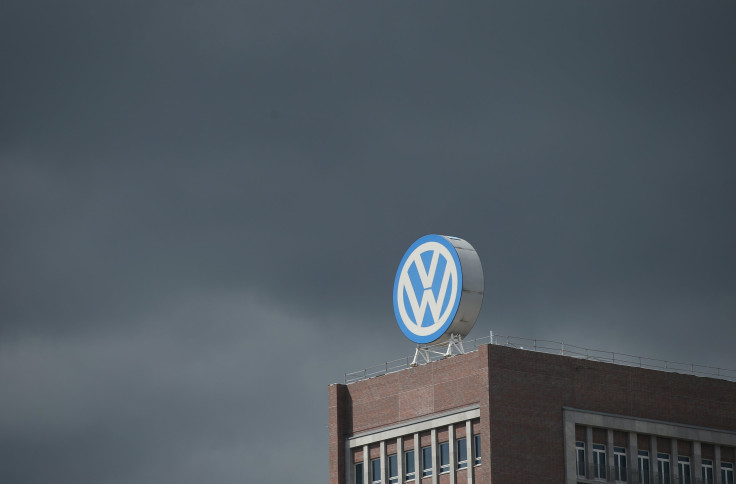 Volkswagen Group admittedly skimped on emissions control technologies, but it's not holding back when it comes to employee compensation.
The German auto giant said Friday that more than 120,000 of its employees in Germany will get 4.8 percent raises over the next year and a half. The pay increases apply to about one-fifth of VW's global workforce and was negotiated with the powerful IG Metall labor union. Each employee will also receive a pension contribution of 200 euros ($224).
The deal arrived a month after Volkswagen reported a 4.1 billion euro ($4.6 billion) operating loss for 2015 because of the costs of its emissions test rigging scandal.
VW executives admitted late last year that the automaker fitted as many as 11 million diesel vehicles worldwide with software that could cheat nitrogen oxide emissions tests. Overriding emissions controls can improve speed and smooth handling in cars. The trade-off is an uptick in harmful air emissions that contribute to ozone pollution and asthma-aggravating soot.
The Volkswagen (OTCMKTS:VLKAY) share price plunged as much as 40 percent after news of the scandal broke in September. The German automaker now faces criminal probes by U.S. and European authorities, as well as at least 70 civil lawsuits. VW has set aside about 16.2 billion euros ($18.2 billion) to cover costs associated with car repurchases, recalls, civil lawsuits and criminal proceedings.
Norway's sovereign wealth fund this week said it would join the legal fight against Volkswagen. The $850 billion fund, the largest of its kind in the world, is expected to join class-action lawsuits filed against VW in German courts, the Financial Times first reported Sunday. The wealth fund said last year that the company's actions had contributed to a loss of $597 million in the fund's second quarter.
The Volkswagen labor agreement unveiled this week does not cover employees at Audi or Porsche, which are also units of Volkswagen Group. The 4.8 percent pay hike is an especially good deal for German workers, given that wages in the country grew by just 2.4 percent last year and that inflation is virtually nonexistent there, CNN reported.
© Copyright IBTimes 2022. All rights reserved.
FOLLOW MORE IBT NEWS ON THE BELOW CHANNELS