Volkswagen Picks Tennessee To Build Next SUV, Factory Workforce To Double In $600M Chattanooga Investment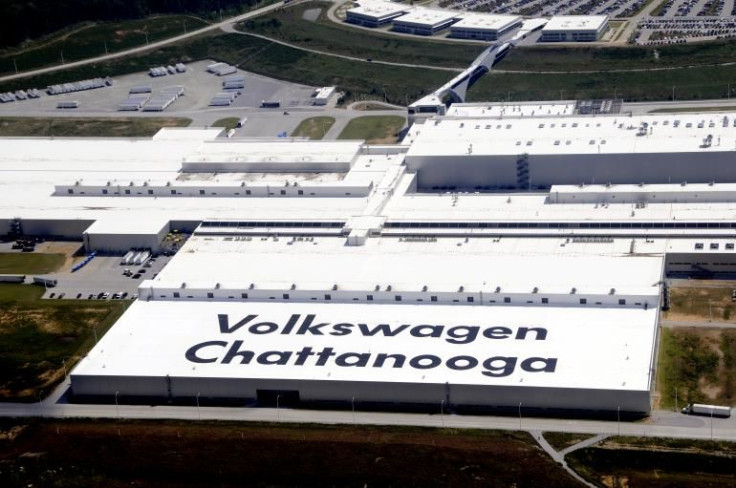 Volkswagen AG (FRA:VOW) is second only to Toyota Motor Corp. (NYSE:TMC) in global sales, but in the United States Volkswagen has been hit hard in recent years by strong competition in the German automaker's key segments -- minis and sedans -- and a lack of new models compared to its U.S. and Japanese counterparts.
The Wolfsburg, Germany, auto giant Monday announced it would spend $900 million to build a mid-size SUV to recover lost market share. The vehicle, which has yet to be named, is due out in 2016.
"With the midsize SUV segment among the hottest in the market right now, Volkswagen desperately needs a fresh entry here," Karl Brauer, senior analyst for the automotive pricing and information provider Kelley Blue Book, said in an e-mail.
About $600 million of the investment will go directly to the company's Chattanooga, Tennessee, plant, nearly doubling the number of workers to 4,500. The rest will go into developing the new SUV.
"All of this marks the start of the second phase of VW's U.S. offensive," Martin Winterkorn, Volkswagen CEO, told the media at the carmaker's Wolfsburg base. "The United States will remain one of the most important markets for VW."
For months there has been speculation VW was considering its Puebla, Mexico, plant for the project. The news comes five months after the United Auto Workers union lost a bid to unionize the plant. During the vote, Sen. Bob Corker. R-Tenn., said Volkswagen would give the SUV project to the Chattanooga plant if workers rejected the union, a claim Volkswagen denied. Last week the UAW set up Local 42, a union for the factory in which membership is voluntary.
Volkswagen sales were down 13.4 percent in June compared to the year-ago period. Only the GTI mini and the Jetta SportsWagen saw sales growth.
© Copyright IBTimes 2023. All rights reserved.