Volkswagen (VOW) Refuses To Offer Compensations In Europe After Historic US Settlement In 'Dieselgate' Emissions Scandal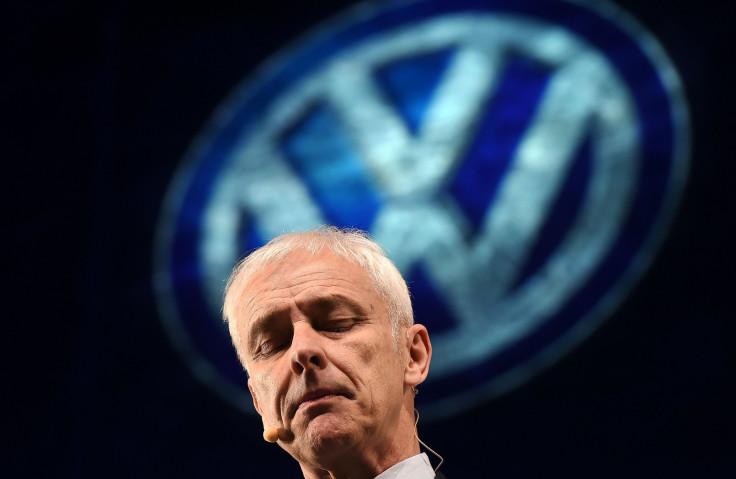 After sealing a historic $15 billion settlement to resolve its emissions scandal in the U.S., Volkswagen's CEO Matthias Müller has rejected calls for the carmaker to similarly compensate customers in Europe over the "Dieselgate" emissions scandal.
The company has acknowledged creating sophisticated cheat software that determined when the cars were tested by the U.S. Environmental Protection Agency (EPA) and turned on the pollution controls. Once all wheels were in motion and the steering wheel was turned, the controls were turned off by the so-called "defeat device."
European Union's Industry Commissioner Elzbieta Bienkowska last week called on Volkswagen to also compensate European owners of its diesel-powered cars, saying it would be unfair for them to be treated differently from the U.S. customers just because of a different legal system.
"Volkswagen should voluntarily pay European car owners compensation that is comparable with that which they will pay U.S. consumers," said Bienkowska.
Müller, however, was quoted striking down the possibility of such a move by German weekly Welt am Sonntag: "We have a different situation here (in Europe)."
During a meeting Thursday with Bienkowska, Mueller said tougher U.S. emissions standards made it more difficult to fix the cars to make them compliant than in Europe, requiring the hefty payments in the U.S., but not in Europe, the Wall Street Journal reported.
"In the U.S. the (emission) limits are stricter, which makes the fix more complicated. And taking part in the buyback is voluntary (for customers), which is not the case in Germany, for example," Reuters quoted the former chief executive of Porsche, who took over at crisis-hit VW in September .
Müller stressed that while Volkswagen was on a solid financial footing, replicating the U.S. deal in Europe would be tough for it to cope with financially.
Volkswagen is in the midst of a European recall of the tainted vehicles that will involve making a software update to some cars and retrofitting hardware in the emissions systems of others.
"The legal basis in Europe is different from that in America. In Europe, consumer law and environmental law are irrelevant," the Journal quoted Ferdinand Dudenhöffer, head of the Center for Automotive Research in Duisburg, as saying.
"VW cannot cheat European consumers and escape accountability," said Michael Hausfeld, chairman of the law firm Hausfeld & Co. LLP that has set up a website with 30 million euros in financing from Burford Capital to sign up European victims of Volkswagen's diesel fraud. "Europeans are no less worthy of justice than their American counterparts," the Journal reported him saying.
"We need to be patient, this transformation process will not be completed tomorrow," Müller said. "We need to show when modifying cars in the workshops that we have understood (the problem) now. We must succeed at convincing our customers again."
Also, in an interview published Monday by German newspaper Sueddeutsche Zeitung, Volkswagen's brand chief Herbert Diess said he is not planning to resign despite being under investigation by public prosecutors in the country.
Reuters reported Diess saying that the company's reputation will take 12 to 18 months to recover from the crisis, although a strategic turnaround will take up to 14 years.
© Copyright IBTimes 2023. All rights reserved.