Vote From Your Phone? West Virginia To Test Blockchain-Based Voting In 2018 Election
In an era of increased anxiety over the possibility of election fraud, one state will allow certain residents to vote using their mobile phones for the first time. West Virginia is set to give mobile voting privileges to military personnel serving overseas through the use of a blockchain-based startup during the upcoming midterm elections, CNN reported.
Some West Virginian voters will use an app designed by the startup Voatz. It will mostly be restricted to West Virginians serving overseas and those voters can still choose to use traditional balloting methods. Two counties tested the Voatz system during a primary election earlier this year. West Virginia Secretary of State Mac Warner was impressed enough with the results to broaden it for November's midterms.
Counties in the state will get the final call as to whether or not they utilize Voatz, per CNN.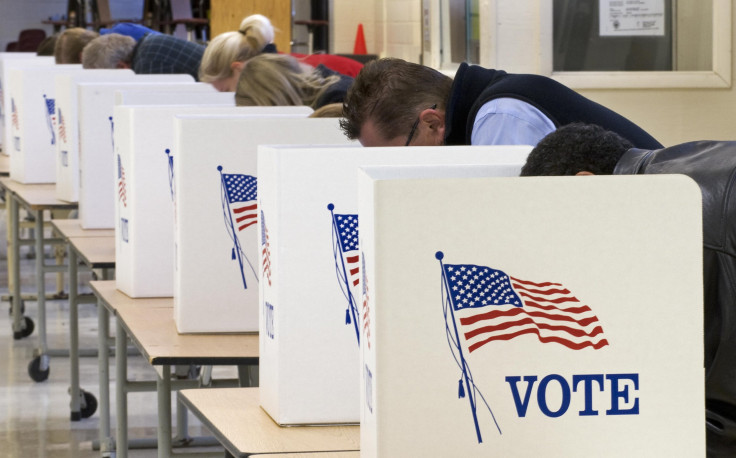 Anyone trying to vote with Voatz needs to go through a digital vetting process first to reduce the threat of voter fraud. They will need to provide a photo of their ID and then take a video of their face. The photo and the video will be matched up using facial recognition software, which will then allow the user to vote after approval.
One potential problem with this method is that facial recognition software has been criticized for its inconsistency. A study conducted by the Massachusetts Institute of Technology earlier this year found that facial recognition technology was far less accurate for people with dark skin, particularly women. The study found that 35 percent of women of color were misidentified, while men of color produced errors 12 percent of the time.
Both figures were significantly higher than that of their white counterparts.
There are also other general concerns with the security of voting via mobile phones. Multiple experts told CNN that mobile voting is a bad idea, one that could potentially open the democratic process up to digital meddling. These digital votes would leave no paper trail and would occur on devices and over networks that have not been properly secured, they said.
© Copyright IBTimes 2022. All rights reserved.
FOLLOW MORE IBT NEWS ON THE BELOW CHANNELS