VW Could Face $18B In EPA Penalties Over Auto Software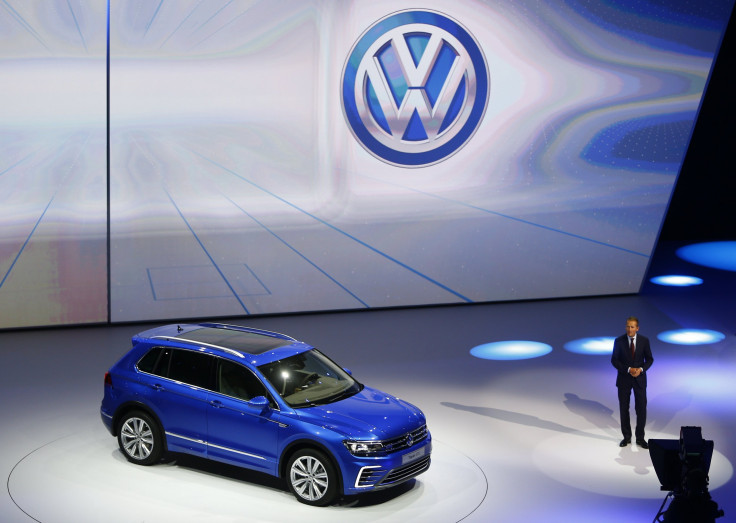 Volkswagen AG faces penalties up to $18 billion after being accused of designing software for diesel cars that deceives regulators measuring toxic emissions, the U.S. Environmental Protection Agency said on Friday.
"Put simply, these cars contained software that turns off emissions controls when driving normally and turns them on when the car is undergoing an emissions test," Cynthia Giles, an enforcement officer at the EPA, told reporters in a teleconference.
Volkswagen can face civil penalties of $37,500 for each vehicle not in compliance with federal clean air rules. There are 482,000 four-cylinder VW and Audi diesel cars sold since 2008 involved in the allegations. If each car involved is found to be in noncompliance, the penalty could be $18 billion, an EPA official confirmed on the teleconference.
A U.S. Volkswagen spokesman said the company "is cooperating with the investigation; we are unable to comment further at this time."
The feature in question, which the EPA called a "defeat device," masks the true emissions only during testing and therefore when the cars are on the road they emit as much as 40 times the level of pollutants allowed under clean air rules meant to ensure public health is protected, Giles said.
The EPA accused Volkswagen of using software in four-cylinder Volkswagen and Audi diesel cars from model years 2009 to 2015 made to circumvent emissions testing of certain air pollutants.
The cars are not facing recall at this time, the EPA said. VW did not indicate on Friday how it will address the issue.
The EPA has the authority to order VW to recall the vehicles. However, that process could take up to a year, depending on the complexity of the issue, an EPA official said.
The diesel-powered vehicles involved from the 2009 to 2015 model years are the VW Jetta, VW Beetle, VW Golf and the Audi A3, as well as the VW Passat from model years 2014 and 2015.
VW in North America has heavily marketed its vehicles as being "clean diesel."
In a television commercial that has aired frequently this year in the United States, VW says it is the "No. 1 diesel car brand in America," brags its cars are "clean diesel" and asks viewers, "Isn't it time for German engineering?"
Since 2009, diesel vehicles have made up approximately 15 percent of VW and Audi U.S. sales.
(Additional reporting by Patrick Rucker in Washington and Paul Lienert in Detroit)
© Copyright Thomson Reuters 2023. All rights reserved.