VW Scandal: Executive Tapped As New Volkswagen North America Chief, Winfried Vahland, Suddenly Quits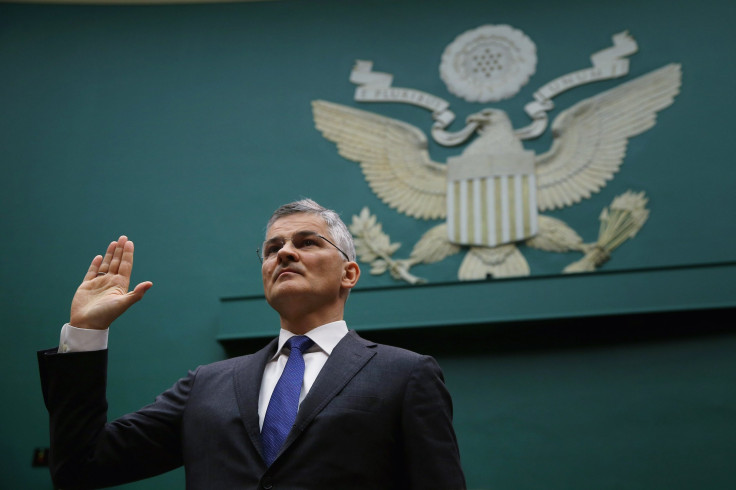 Thanks, but no thanks. Less than three weeks after Winfried Vahland was named Volkswagen Group's head of North American operations, the former head of Volkswagen-owned Skoda Auto has made an about-face and is leaving the company.
The abrupt announcement comes a day after the German auto giant announced major development changes, including more focus on electric cars, and major spending cuts to Volkswagen-branded car development.
"Differing views on the organization of the new Group region have led to this decision," Skoda said in a statement released Wednesday, referring to the newly formed North American corporate structure that places one executive in control of the company's U.S., Canada and Mexico operations. Volkswagen Group owns a dozen auto brands, including Audi, Porsche and SEAT. "This decision is expressly not related to current events on the issue of diesel engines."
The world's largest automaker by sales volume is struggling with an emissions-test cheating scandal that has it facing billions of dollars in fines, a raft of class-action lawsuits, federal and state investigations and a costly, time-consuming recall process set to begin early next year.
On Wednesday the German weekly Der Spiegel said at least 30 company managers were involved in the scandal in which about 11 million small-engine diesel cars were built to dodge emissions standards. About 482,000 of these cars are in the United States. The company last week told U.S. regulators that there was additional suspect software in its 2016 diesel models, the AP reported on Wednesday. Additional so-called "defeat device" software would challenge Volkswagen's claims that the fault for the scandal lies with a small number of engineers.
Volkswagen Group of America Inc. Products | FindTheCompany
Last week, Volkswagen of America's boss, Michael Horn, blamed "a couple of software engineers" for installing engine configuration code that deactivates diesel exhaust-scrubbing functions except when the vehicle is being tested for emissions.
When the software is activated, the cars emit legal levels of nitrogen oxide -- a key component in ozone pollution -- but fuel economy and performance are adversely affected. Volkswagen then advertised the better performance and fuel economy, leading customers to believe the company's "clean diesel" technology offered hybrid-like fuel consumption without the sluggish performance that characterizes hybrid drivetrains. The company said last week that most of the affected cars in the U.S. will require more than just software fixes.
Volkswagen customers are suing the company, demanding it buy back the affected vehicles rather than just fix them. The Jettas, Beetles, Golfs and Audi A3s will require mechanical fixes, and Volkswagen has not announced when those repairs can take place.
It's not clear what differences Vahland had with Volkswagen Group's new policy. Vahland joined Volkswagen Group in 1990 and from 2005 to 2010 headed company operations in China, where Volkswagen is a dominant foreign automaker.
© Copyright IBTimes 2023. All rights reserved.