Wage Theft Runs Rampant In New York: Report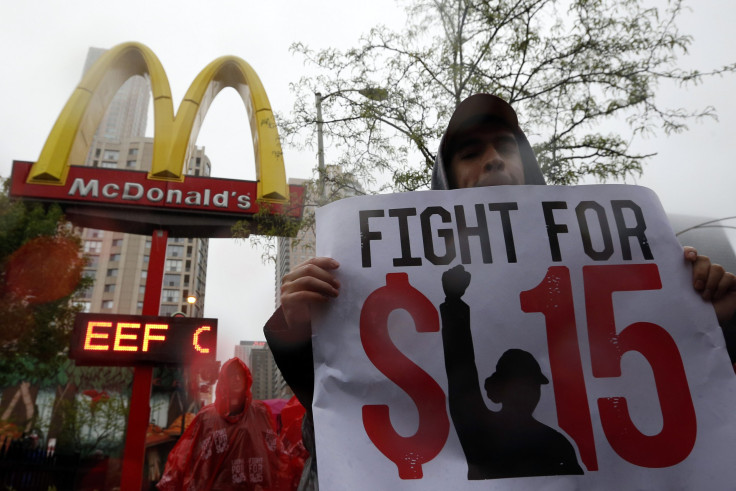 Workers in New York are owed $125 million in unpaid wages -- even after courts ordered delinquent employers to pay up, according to a report released Wednesday by the Urban Justice Center, Legal Aid Society and National Center for Law and Economic Justice.
"There is an illusion that if workers stand up for their rights and win in court, they will actually be paid for their hard-earned wages," Amy Tai, senior staff attorney for the Urban Justice Center, said in a statement. "But in the cases that we identified, employers not only violated the labor laws, they continued to disregard the laws by refusing to show up in court and participate in the legal process, creating sham corporations to evade liability, and hiding property and assets to avoid eventual judgments."
Researchers looked at 62 cases of federal and state court wage theft judgements from 2007 to 2013 that involved 284 workers across the state of New York. Three-quarters of the amount owed to workers resulted from minimum wage violations. And in almost 70 percent of the cases, the employer refused to show up in court.
The release of the report coincides with the introduction of state legislation aimed at making it easier for workers to collect unpaid wages. A bill introduced Wednesday by Assemblywoman Linda Rosenthal proposes three reforms to that effect: Granting all workers the right to put a temporary lien on their employers' property when they haven't been paid for their work, allowing workers with wage theft claims hold their employers' assets temporarily during litigation if the lawsuit shows likelihood of succes,s and making it easier for workers to collect wage theft judgements from the principal owners of privately held companies.
New York is not alone.
In 2012, the nationwide sum recovered for victims of wage theft was at least $933 million, according to the Economic Policy Institute, which studied data from federal and state labor departments as well as lawsuits led by states and private attorneys. Employees in low-wage sectors tend to get hurt most. Wage theft is especially rampant in the fast-food industry, one of the fastest growing sectors in the country. Polls show nearly nine out of 10 workers in that industry have experienced wage theft at least once.
© Copyright IBTimes 2022. All rights reserved.
FOLLOW MORE IBT NEWS ON THE BELOW CHANNELS