Wagner Chief Seemingly Suggests Putin Needs 'Steel B*lls' To Achieve Success In Ukraine War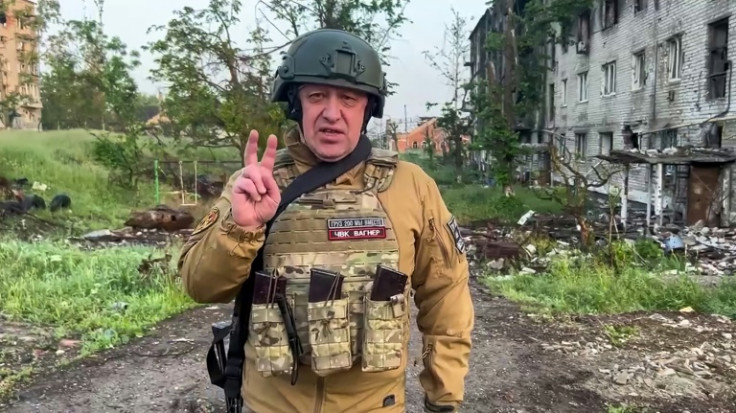 KEY POINTS
Prigozhin may have implied that Putin should have 'steel ba*lls' to 'accomplish something' in Ukraine
Prigozhin's comment could be an attack on Putin for failing to reward him for capturing Bakhmut
Prigozhin claimed Russian state media is now banned from reporting about him
Yevgeny Prigozhin, the head of Russia's infamous Wagner group, appeared to slam President Vladimir Putin over his failing war in Ukraine.
In an assessment published Sunday, the Institute for the Study of War (ISW) said Prigozhin may have undermined Putin's power and authority when he seemingly implied that the Russian leader should have "steel b*lls" to be able to "achieve something" in the war in Ukraine.
"If you are starting a war, please have character, will and steel balls - and only then you will be able to achieve something," the ISW quoted Prigozhin telling a journalist, without directly naming Putin.
The think tank also said Prigozhin implied that accomplishments in the war do not include having Russian officials lie about the construction of new buildings in occupied territories in Ukraine. The ISW noted that while Prigozhin did not name Putin in his statements, the comments are likely targeted at the Russian leader who is often portrayed by state media as a man involved in small infrastructure projects and the lives of the country's citizens.
"Prigozhin's comments are likely targeted at Putin whom the Russian state media has routinely portrayed as a leader minutely involved with small infrastructure projects and the lives of ordinary Russian people. Putin used to host annual hours-long 'Direct Line' press conferences with constituents in which he often responded to inquiries that are best suited for local governments, for example," the think tank wrote in its assessment.
Prigozhin's remarks could also be an attack on Putin after he failed to give the Wagner leader a reward for allegedly capturing the Ukrainian city of Bakhmut, ISW added.
Prigozhin has continuously earned widespread notoriety in the 15th-month war in Ukraine. Over the past months, he has repeatedly criticized the Russian military, accusing it of refusing to provide ammunition to Wagner fighters to use in combat.
Prigozhin had also previously posted photos of the dead bodies of dozens of Wagner fights who he claimed were killed due to a shortage of ammunition.
On Sunday, Prigozhin also claimed that Russian state television is now banned from covering stories he is involved in, including the Wagner group's supposed capture of the Ukrainian city of Bakhmut earlier this month.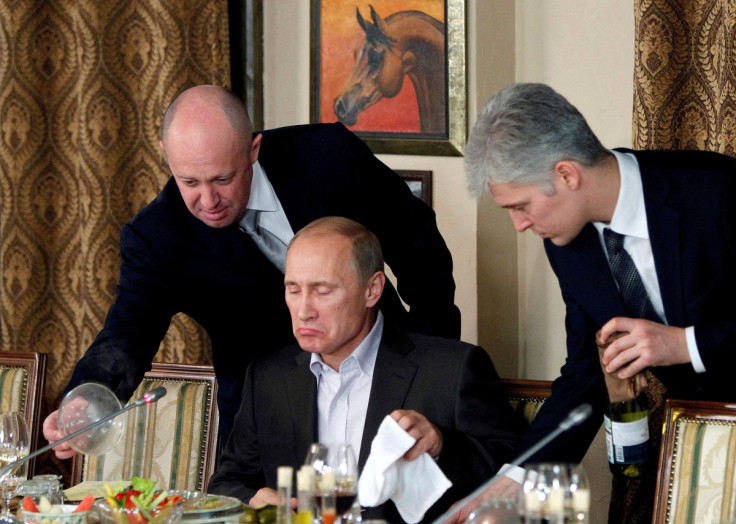 © Copyright IBTimes 2023. All rights reserved.