Wal-Mart Same-Sex Benefits: Following DOMA Ruling, Retail Giant Offers Health Insurance To Gay Partners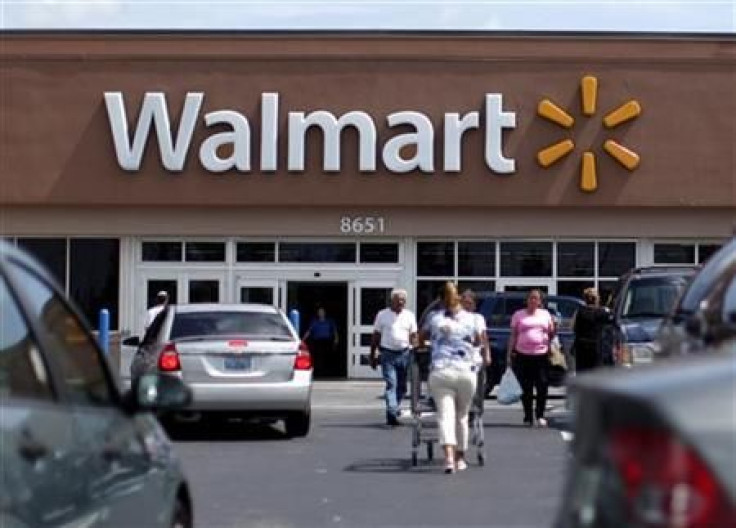 Wal-Mart Stores Inc. (NYSE:WMT), the country's largest retailer, will begin offering health benefits to same-sex couples in 2014.
Following the Supreme Court ruling that struck down a key part of the Defense of Marriage Act in June, the Bentonville, Ark., company said it is seeking to establish a uniform health plan for the hundreds of municipalities in which it operates. The news was first made public in an internal memo published Tuesday on the gay news site Towleroad. The memo also cited Wal-Mart's desire to stay competitive and retain "great talent."
In a phone interview, Wal-Mart spokesman Randy Hargrove said the DOMA ruling (which has essentially left marriage in the hands of a patchwork of often-conflicting state laws) made it apparent that Wal-Mart would need to come up with a single definition for its employees, who live in all 50 states and Puerto Rico.
"We thought it was important to ensure consistency," he said.
Most of Wal-Mart's competitors, including Target Corporation (NYSE:TGT) and Costco Wholesale Corporation (NASDAQ:COST), already offer health benefits to same-sex partners. Such marketplace trends also played into Wal-Mart's decision, according to Hargrove, who said the company wants to stay competitive in recruiting and keeping talent.
Absent from Wal-Mart's reasoning, however, was any mention of the rapid cultural shift that has ushered in unprecedented support for the LGBT community over the last two decades.
According to the memo, Wal-Mart's full slate of benefits will be offered to same- or opposite-sex spouses or to unmarried partners, whether of the same or opposite gender. Benefits include medical, dental, vision, life insurance, discount cards, family leave, critical illness and accident insurance.
Wal-Mart has 1.3 million full- and part-time employees, more than half of whom have signed up for a health care plan.
© Copyright IBTimes 2023. All rights reserved.