Wal-Mart Stores Inc (WMT) Wages: In Unusual Move, Retail Giant Addresses Hourly Wage Workers In Q4 Earnings Report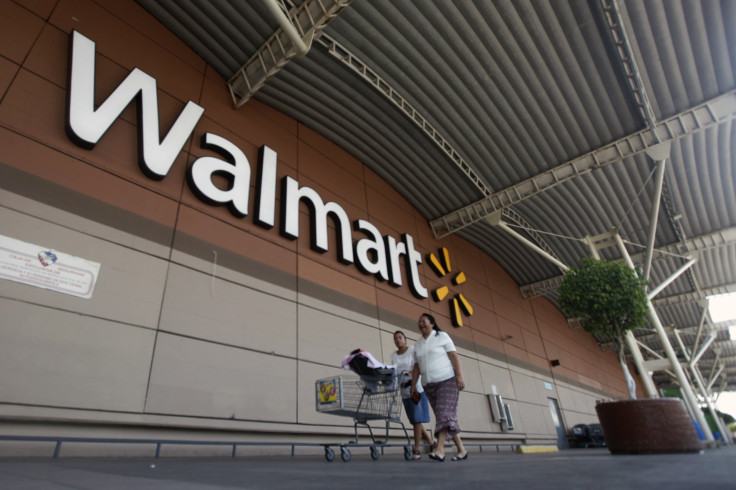 Wal-Mart Stores Inc. (NYSE:WMT) said Thursday its fourth-quarter earnings were stronger than Wall Street's estimates, but its outlook remains cautious amid declining foot traffic at its stores and a stronger dollar that is putting pressure on international earnings growth for the world's largest retailer. In an unusual move, however, in its earnings statement, the Bentonville, Arkansas-based company addressed the issue of how much its hourly workers earn amid ongoing criticism from unions and labor rights groups.
"Today, we announced comprehensive changes to our hiring, training, compensation and scheduling programs, as well as to our store management structure," CEO Doug McMillon said in the company's regulatory filing released before markets opened in New York on Thursday.
Wal-Mart said about 500,000 of its roughly 1.3 million U.S.-based Wal-Mart and Sam's Club warehouse-membership outlet employees will get raises in the first half of the year, "which ensures that Wal-Mart hourly associates earn at least $1.75 above today's federal minimum wage, or $9.00 per hour." The federal minimum wage stands at $7.25 an hour, but many cities and states will soon see their wage floors rise above $9 an hour. Wal-Mart says it will increase its wage floor to $10 an hour in 2016.

"The announcement is clearly the result of years of organizing by Walmart employees, who have united under the banner of OUR Walmart and engaged in strikes, protests, consumer education, and investor outreach to draw attention to the company's deplorable working conditions," Christine L. Owens, executive director of the National Employment Law Project, said in an email.
Companies rarely provide wage information beyond executive compensation in their regulatory filings, which suggests Wal-Mart is feeling pressure to address criticism that its employees earn so little that they need food stamps and other public subsidies to supplement their wages. The company has taken a lot of heat from progressive groups for its hourly wage rates and scheduling practices, but management always claimed the attacks were coming from a small group of outside union-backed organizers and that its workforce is largely satisfied with its treatment.
Wal-Mart earned $1.61 per share in its fiscal fourth quarter (ended Jan. 31), higher than the expected $1.53 per share. Revenue was $131.57 billion, a bit lighter than analysts' forecast of $132.36 billion. Net income for the quarter was also a bit under the forecast at $4.97 billion instead of the expected $4.98 billion.
For fiscal year 2014 (also ended Jan. 31), Wal-Mart Stores said it earned a net profit of $16.36 billion, or $5.07 per share, a 2.1 percent increase from its previous fiscal year, on $476.29 billion in revenue, a 1.9 percent year-over-year rise. For the current fiscal year, management expects EPS to range between $4.70 and $5.05, lower than the consensus estimate of $5.19.
The lower-than-expected fiscal 2015 guidance was attributed to "additional strategic wage and training investments for U.S. associates that were announced today." Wall Street reacted to this lower-than-expected profit estimate by selling the stock in morning trading on Thursday. Wal-Mart's share price fell 2.38 percent, to $84.24, at the time of publication on Thursday morning.
© Copyright IBTimes 2023. All rights reserved.