'Walking Dead' Season 6 Spoilers: Episode 2 Synopsis Released Online; Watch Sneak Peek Videos From 'JSS'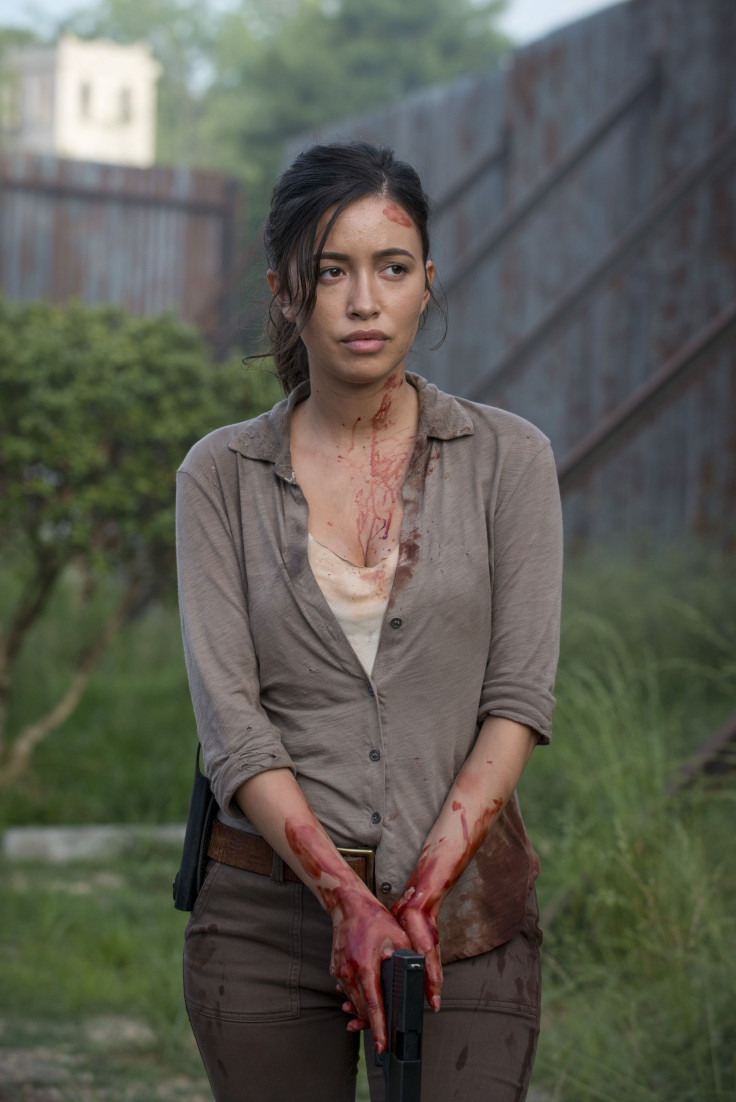 How can "The Walking Dead" possibly top the jaw-dropping Season 6 premiere? Fans of the hit AMC series will find out on Sunday, Oct. 18. The deadly drama will continue into episode 2 … and no one is safe.
The synopsis for episode 2, titled "JSS," previews that the residents of Alexandria will face a new problem. Although the episode description doesn't hint at what that might be, the ending of episode 1, along with the promo video, shed some light.
Viewers who watched the Season 6 premiere will remember that Rick (Andrew Lincoln) and Morgan (Lennie James) stumbled across a horde of walkers a short distance from the Alexandria safe haven. With their community and families at risk, they hatched a plan to lead the undead away from their new home. While their plan appeared to be working, an unseen twist resulted in the walkers changing their course toward Alexandria. Episode 1 concluded with a horn blaring from the vicinity of the safe zone … but who is behind the horn? And what do they want?
Right now that's the least of their problems, because the survivors must first handle the horde that is making its way toward the wall. The promo shows Spencer (Austin Nichols) firing from the watchtower as they approach. But does the safe haven have enough bullets to fight them off? Carl (Chandler Riggs) is ready to go to battle for his new home, but Carol (Melissa McBride) tells him to stay in the house and protect baby Judith.
A few sneak peek videos from episode 2 were released as well. The first appears to be from before the attack, when Rick took folks outside the wall to go over the plan. Carl is pushing Judith in her stroller when he's approached by Father Gabriel (Seth Gilliam Jr.). The priest apologizes for the comments that he made to Deanna about Carl's group and says that he wants to help and is ready to learn. Carl listens, but tells Father Gabriel that he has to talk to the others. However, Carl has a change of heart when he begins to walk away and tells Father Gabriel to meet him later to learn how to use a machete.
The second sneak peek, which was released during "Talking Dead" Sunday night, hints at what the episode 2 title might be referring to. The clip features Enid (Katelyn Nacon), the sneaky teen who hangs out with Carl. She kills a walker that is hanging out of a car and climbs into the vehicle. She writes the letters "JSS" on the dirty window.
Season 6, episode 2 of "The Walking Dead" will air on AMC on Sunday, Oct. 18, at 9 p.m. ET. What are you looking forward to seeing? Tweet your thoughts to @AmandaTVScoop.
© Copyright IBTimes 2023. All rights reserved.