Wall Street Reform: Trump Executive Order Could See US Firms Shut Out Of European Union, EU Leader Warns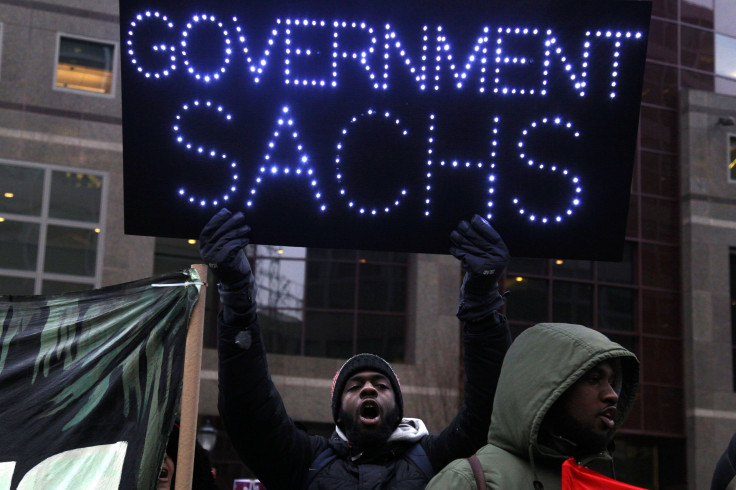 The E.U. could block some U.S. financial firms from operating in the European market if President Donald Trump repeals financial regulations, a senior EU official said Friday.
Valdis Dombrovskis, the E.U. financial chief and vice president of the European Commission, warned the stability of the international banking system could be threatened by one country rolling back regulations implemented after the global financial crisis, Reuters reported.
"Lax regulation in one country can create conditions for inadequate regulation and contagion throughout the world," Dombrovskis said during a speech in London.
Earlier this month, President Donald Trump signed an executive order directing the Treasury secretary to review financial regulations, which many believed was the start of Trump's campaign promise to repeal Dodd-Frank, the 2010 law that overhauled the U.S.'s financial regulatory regime.
U.S. financial institutions are allowed to operate in the Eurozone because the E.U. has judged the U.S. to have financial regulations "equivalent" to E.U. rules. The E.U. has a formalized process for applying the "equivalent" designation to countries seeking to do business in the E.U. The European Commission can withdraw equivalency status with a month's notice if countries fail to meet equivalency conditions.
"If these conditions change, we will have to reassess the situation," Dombrovskis said. "We are sensitive to talk of unpicking financial legislation which applies carefully negotiated international standards and rules."
In an interview with London's City A.M. newspaper Wednesday, Dombrovskis, the former prime minister of Latvia, insisted that the E.U. would oppose the kind of deregulation Trump has championed.
"From the E.U. side, we're committed to work towards ensuring that there is a functioning international financial regulatory architecture." Dombrovskis said. "And certainly we are not looking towards deregulation. And this is a signal we are sending to our U.S. partners in this area."
Dombrovskis has also warned the U.K. about possible restrictions on market access and revocations of equivalency in the wake of last year's so called Brexit vote to leave the European Union.
"Equivalence is certainly one of the options we are looking at," Dombrovskis said.
© Copyright IBTimes 2023. All rights reserved.