Walmart Doubles Down On The COVID Vaccine, Pays Workers $150 To Get The Shot
Walmart (WMT) is giving its employees even more reason to get vaccinated as it has doubled its COVID vaccine incentive to $150 for workers who get the shot while also encouraging them to mask up in certain regions of the country.
The retail giant previously paid $75 to employees who received their COVID vaccine. They will also receive an additional $75 on their Aug. 19 paycheck, CNBC reported.
"We continue to watch with deep concern the developments of the pandemic and the spread of variants, especially the Delta variant," Walmart said in a memo sent to employees obtained by USA Today. "We know vaccinations are our solution to drive change. We are urging you to get vaccinated and want to see many more of you vaccinated."
Walmart's $150 incentive program, which will remain effective until Oct. 4, follows a request from President Joe Biden to states and cities on Thursday to pay citizens who have received their COVID vaccine $100 using federal rescue funds.
Along with offering its employees more encouragement to get vaccinated, Walmart and Sam's Club will once again require its employees to wear face masks in certain parts of the country where COVID cases are surging effective immediately, USA Today said.
However, customers will not be required to wear masks but are "strongly encouraged" to do so, Walmart told the news outlet in a statement.
The face mask requirement for employees is "not applicable in all stores. Managers will refer to the CDC site for updates relevant to their county each Monday," Walmart continued.
Walmart rolled back its mask requirement back in May following the change in guidelines by the Centers for Disease Control and Prevention, which said that fully vaccinated people did not have to wear face masks indoors.
Now, the new mask policy follows the updated recommendation by the agency, which was released on Tuesday, saying that everyone should wear masks in substantial or high transmission COVID-19 areas.
Walmart is not the only retailer that has decided to bring masks back at the store level.
Apple has reintroduced its face mask policy for all customers regardless of vaccination status at about half of its 270 U.S. stores.
Shares of Walmart were trading at $142.66 as of 12:48 p.m. EDT on Friday, up 42 cents, or 0.30%.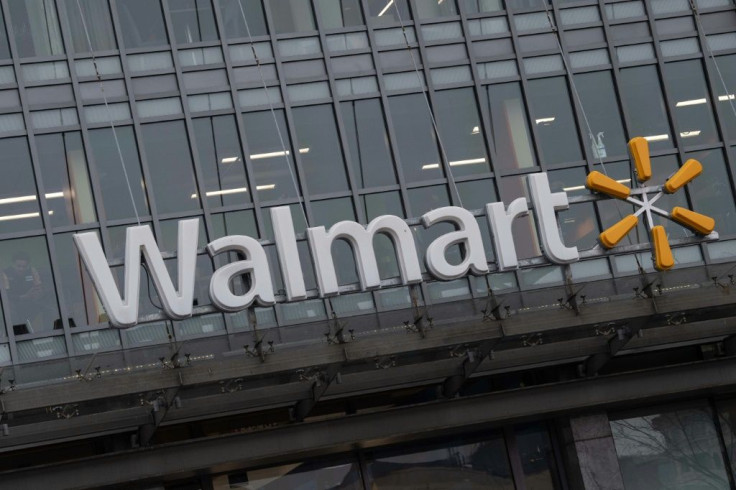 © Copyright IBTimes 2023. All rights reserved.