Walmart Store Changes: New Hours, Dedicated Senior Times, And More
Walmart (WMT) is expanding its store hours once again since cutting back its operating schedule in the midst of the coronavirus pandemic.
The retailer said that starting on Saturday, stores will begin opening at 6 a.m. every day but Tuesday. On Tuesdays, Walmart will continue to keep its dedicated senior hours for those most at risk of contracting COVID-19.
Stores will stay open until 11 p.m. in most locations unless dictated by state or local ordinances.
Walmart's pharmacies and visions centers will also go back to their pre-pandemic hours starting on July 3.
Most pharmacies will be open from 9 a.m. to 9 p.m. Monday to Friday, 9 a.m. to 7 p.m. on Saturday, and 10 a.m. to 6 pm. on Sunday. Most vision centers will be open from 9 a.m. to 9 p.m., Monday to Sunday.
The news of the hour changes comes just weeks after Walmart announced that it is rolling back its face mask requirement for shoppers and employees that were fully vaccinated against COVID-19 following the updated guidelines from the Centers for Disease Control and Prevention.
Last month the CDC issued new face guidelines for fully vaccinated people, saying that it was no longer required to wear face masks indoors or outdoors in most instances unless a mask mandate is in effect.
Most other retailers followed suit and dropped their face mask requirement unless a local or state requirement was in place.
On Wednesday, the CDC said that over 135.8 million people had been fully vaccinated against COVID-19, accounting for 40.9% of the U.S. population.
"When the pandemic started to hit hard early last year, we restricted our shopping hours," Dacona Smith, executive vice president and chief operating officer at Walmart U.S., said in a statement. "We said then that we would continue to stay very close to the best science and guidance around the virus and make business choices aimed at protecting the health and safety of our customers and associates.
"As COVID-19 cases leveled out, we expanded our closing time late last year and now, with the number of fully vaccinated Americans growing higher every day, we believe we can adjust hours once again," Smith added.
Walmart has also dropped its 20% capacity limit across all of its stores and added back seating in waiting areas such as its Auto Care Centers. It has also reopened its fitting rooms, where allowed.
This is the third time that Walmart has increased its hours since the pandemic began. Walmart was previously open 24-hours a day at many locations.
Shares of Walmart were trading at $141.37 as of 12:37 p.m. EDT on Wednesday, down 29 cents, or 0.21%.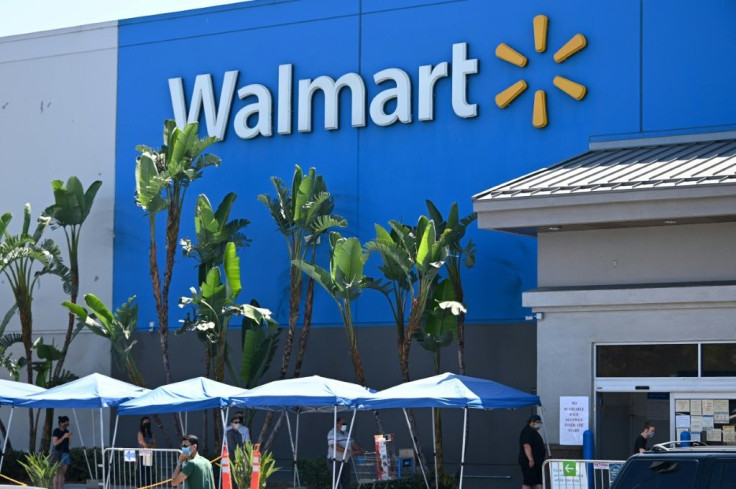 © Copyright IBTimes 2023. All rights reserved.