No Masks For Vaccinated Shoppers: Target, Starbucks, Costco, Walmart And More Retailers Ease Rules
Following the Centers for Disease Control and Prevention's guideline change that now allows fully vaccinated people to go maskless indoors, several retailers have updated their face-covering policies. Here are the latest retailers to roll back their face mask requirements for vaccinated shoppers.
Target
On Monday, Target announced that it will no longer require fully vaccinated customers and employees to wear face masks in its stores unless there is a local ordinance that requires them to do so.
The retailer said it strongly recommends shoppers and workers who are not fully vaccinated to wear face coverings. Target also said it is continuing its increased safety and cleaning measures throughout its stores during the pandemic.
In a statement, the company said: "The health and safety of our guests and team members have been Target's top priority throughout the pandemic, and we've closely and consistently followed the CDC's recommendations over time"
Starbucks
Starbucks has also eased up on its face mask policy, saying that it is now "optional" for vaccinated customers to wear a face covering unless required by local regulations.
The coffee chain will continue to keep its restrooms closed to the public where the café or café seating is unavailable, it said.
Costco
Costco modified its face mask policy in the U.S., allowing customers who are fully vaccinated to enter its wholesale stores without a face covering or shield in locations where there is no state or local mandate in place.
The retailer said it will not require proof of vaccination but does ask that customers be "responsible and respectful" of its policy.
Face coverings will be required in some areas of its stores, including its Pharmacy, Optical, and Hearing Aid locations.
Costco also suggests that those shoppers who are at higher risk of contracting COVID continue to wear a face mask or shield.
Stores in locations that have a face mask mandate will continue to follow the previous store policy and require customers to wear a mask or shield when shopping. Those with medical conditions must wear a face shield. Children under the age of 2 are exempt from the policy.
"As before, our goal is to continue to provide a safe shopping environment for our members and guests and to provide a safe work environment for our employees, while following public health advice and applicable laws," Costco said in a statement.
Walmart And Sam's Club
Walmart and Sam's Club said both its customers and employees who have been fully vaccinated will no longer need to wear a mask while inside its stores.
Unvaccinated customers are requested to continue wearing face masks while shopping at Walmart and Sam's Club. Unvaccinated employees must still wear a face covering while working with the retailers.
Face masks will still be required in some states and municipalities. Walmart and Sam's Club says it will follow the laws in those areas.
Trader Joe's
Trader Joe's has also changed its face mask policy, now allowing those who have been fully vaccinated to remove their face coverings when shopping inside its stores.
The company told USA Today that it will not require proof of vaccination from customers but will require employees to continue wearing masks at this time.
Publix
Grocery chain Publix updated its face mask policy, allowing customers and employees who have been fully vaccinated to remove their masks when inside stores unless mandates by state or local law authorities.
Those who are not fully vaccinated will be required to continue wearing face coverings, the retailer said.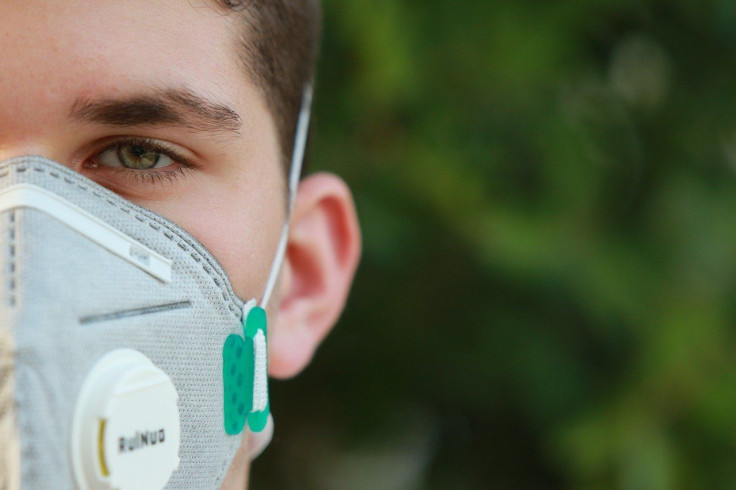 © Copyright IBTimes 2023. All rights reserved.