Want To Read More Books? United Arab Emirates Passes Sweeping Pro-Reading Law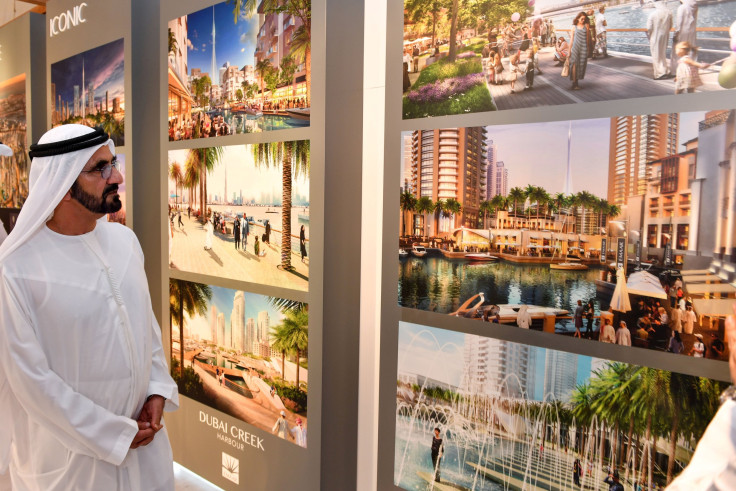 The president of the United Arab Emirates, one of the most liberal countries in the Middle East, issued a law Monday that calls books and knowledge the key to progress, and seems to back up the idea with a series of public reforms.
The law from Sheikh Khalifa bin Zayed Al Nahyan mandates that all government employees get an allotted amount of time during work to use for reading, and requires coffee shops to provide reading materials for its customers, Gulf News reported. The government also set up a national fund to buy commercial spaces within shopping centers to use as public libraries. To support the publishing of books under the new law, reading materials are now exempt from fees and taxation.
The prime minister of the United Arab Emirates and ruler of Dubai, Shaikh Mohammed Bin Rashid Al Maktoum, told Golf News the law was primarily aimed at helping children to develop the habit of reading at an early age. He called it, "an unprecedented cultural and legislative initiative."
"The law obliges the government to intervene early in providing a 'Knowledge Briefcase' to newborns. This law strives to spread the habit of reading and knowledge to every school, university, institution, and every home in the UAE," he said.
"Knowledge Briefcases" are packs of books provided to the families of newborns by the government. They were designed to be filled with reading materials to last a child from when he or she is a baby until they become four. The UAE government said developing the linguistic capabilities among children will subsequently raise the value of reading for their parents.
The U.S. Department of Education states that children who were "read to frequently" were 60 percent likely to "count to 20 or higher" as opposed to 44 percent who were not, according to a 2000 National Center for Educational Statistics study. The report found that children who were frequently "read to" were 54 percent likely to "write their own names" contrary to 40 percent who were not, and children who were "read to" were 66 percent likely to be able "to read," while 57 percent of those who were not "read to" were not likely to be able to do so on their own.
A 2016 study conducted by the U.S. Department of Education and the National Institute of Literacy found 32 million adults in the United States could not read, or roughly 14 percent of the population. The report found that 21 percent of adults in the U.S. read "below a 5th grade level," and 19 percent of high school graduates couldn't do so at all.
© Copyright IBTimes 2023. All rights reserved.