War in Afghanistan: Taliban Massacres 100 Afghan Soldiers and Cops as Militants Advance in South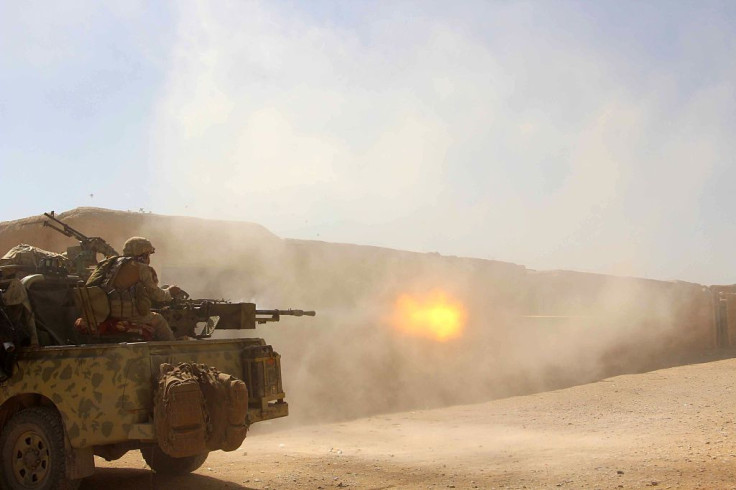 Taliban fighters ambushed and killed around 100 Afghan police and soldiers Tuesday as they attempted to retreat following heavy losses in the southern province of Helmand, Reuters reported. Government forces were on the run after months of intense fighting in Chah-e-Anjir, several miles outside the city of Lashkar Gah, where they had been surrounded by militants for days.
The group of soldiers and police were viciously attacked, leaving few survivors. An entire battalion was essentially wiped out, according to surviving army soldier Faiz Mohammad. "We were one batallion," he told Reuters. "Except me and two others, no one came out alive."
Hundreds of commandos were sent to Lashkar Gah that same day in response to prevent Taliban militants from advancing into the city. Omar Zwak, spokesperson for the provincial government, assured international press that the area would soon be cleared of Taliban presence. Instead, troops and police were overrun and ambushed before reinforcements could be sent, according to Mohammad Rasool Zazai, spokesperson for the army's 215th corps. The besieged forces left when they believed they had negotiated a route of safe passage with the Taliban, however the militants had staged a trap.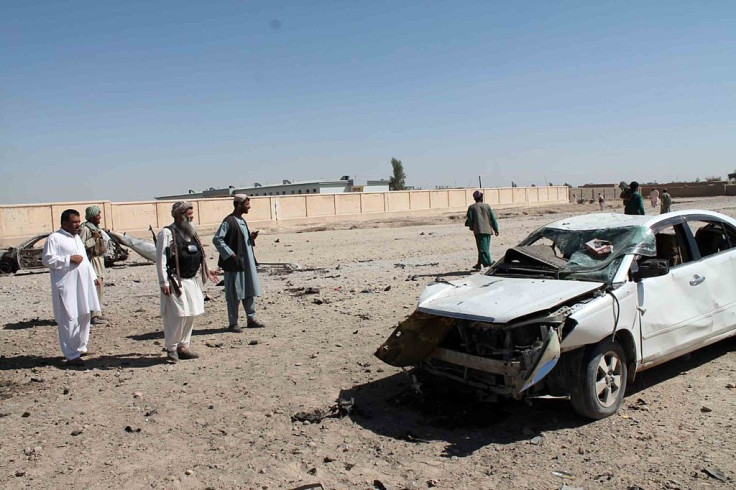 The Taliban launched a massive nationwide assault in Afghanistan last year, securing a number of strategic victories including the northern city of Kunduz. Afghan security forces managed to wrestle control back from the militants, but security remains a serious issue as casualties mount. Between August and March, around 4,500 soldiers and police were killed with an additional 8,000 wounded in battle. Afghan officials say that they are now dealing with a serious drought of morale with the rate of casualties mounting toward four times that of recruitment.
The Taliban are an Islamic fundamentalist group in Afghanistan. They took over the nation in 1996 and established a government until a U.S. invasion in 2001 ousted them from power. As U.S. forces largely withdrew from the country between 2011 and 2014, however, the Taliban have experienced a powerful resurgence and concerns are growing as to the Afghan government's ability to contain their presence. NATO has sent hundreds of advisors to the restive Helmand province and the U.S. has offered aircraft and personnel. Since the beginning of October, the U.S. has conducted at least 15 airstrikes against the Taliban in order to relieve Afghanistan's beleaguered army.
The Islamic State group also presents a threat to Afghanistan. The militants also known as ISIS claimed responsibility this week for a deadly attack Tuesday that killed at least 18 people at a Shiite shrine in the capital city of Kabul during the holy day of Ashura.
© Copyright IBTimes 2022. All rights reserved.
FOLLOW MORE IBT NEWS ON THE BELOW CHANNELS