War Against ISIS: Russian Forces Ready To Meet With Free Syrian Army To Defeat Islamic State, Minister Says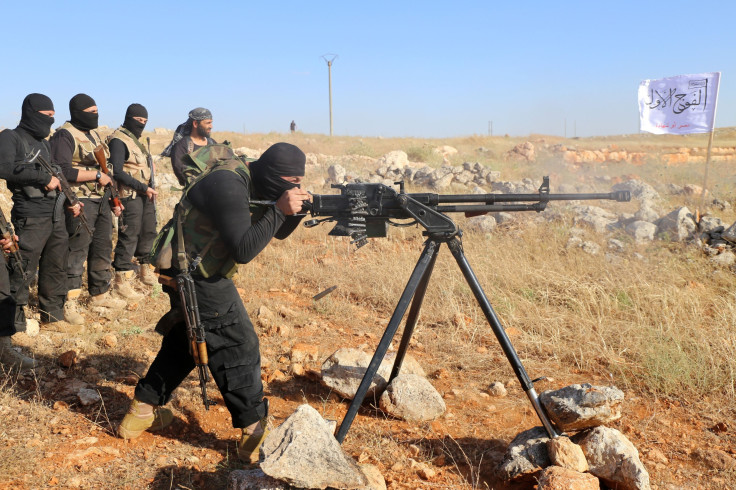 Russia is ready to establish contact with the Free Syrian Army, Russian Foreign Minister Sergei Lavrov said Monday, according to a report by Sputnik News. Moscow has stepped up its participation in the conflict in Syria over the past several weeks, conducting airstrikes targeting the Islamic State militant group, also known as ISIS.
The Kremlin's involvement in the conflict has made waves among Western military powers already present in the region, especially the United States. Russian President Vladimir Putin has given his outspoken support for Syrian President Bashar Assad, the polarizing ruler who has been accused of slaughtering thousands of his own people. The foreign minister's cooperation with the Free Syrian Army, a group of rebels fighting Assad, would practically be a turnaround from Putin's support for Assad and belief in the legitimacy of his rule.
Putin expressed his desire to cooperate with Assad just one week ago during his address to the United Nations, when he also said Assad was the only force in the region combating terrorism. "We think it is an enormous mistake to refuse to cooperate with the Syrian government and its armed forces, who are valiantly fighting terrorism face to face," said Putin, as reported by the Washington Post. "We should finally acknowledge that no one but President Assad's armed forces and Kurds militias are truly fighting the Islamic State and other terrorist organizations in Syria," he said.
The Free Syrian Army is a Syrian militia group that has been fighting both Assad's regime and ISIS. They were allegedly trained by the U.S. Central Intelligence Agency, and Russia had reportedly been targeting them.
Lavrov said he did not know much about the Free Syrian Army and had asked U.S. leadership for more information. "In any case, I asked [U.S. Secretary of State] John Kerry to have [the United States] give us some sort of information of where the Free Syrian Army is and who's running it," he said, according to Sputnik News.
© Copyright IBTimes 2023. All rights reserved.