War Crimes In Libya? All Sides Guilty Of Killings, Torture, Abuse With 'Complete Impunity,' UN Report Says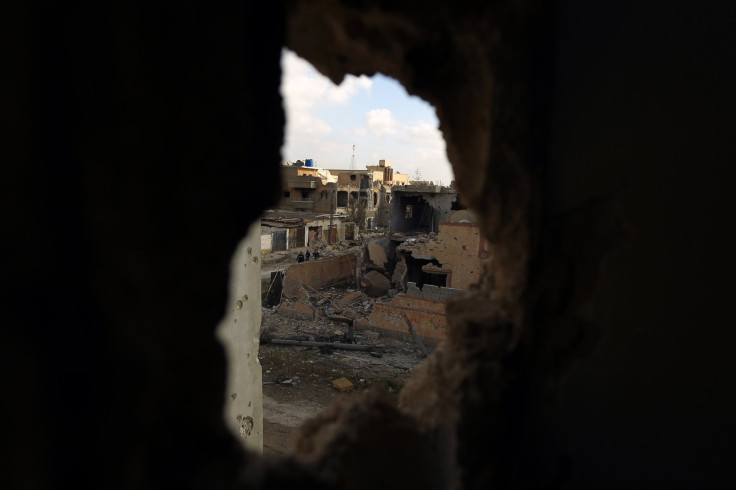 All sides in war-torn Libya have committed unlawful killings and torture in the past two years with utter impunity, the United Nations reported Thursday. The slew of human rights violations and abuses carried out by both state and nonstate armed groups battling for control could amount to war crimes.
"One of the most striking elements of this report lies in the complete impunity, which continues to prevail in Libya and the systemic failures of the justice system," U.N. High Commissioner for Human Rights Zeid Ra'ad al Hussein said in a press release Thursday.
The 95-page report details findings of atrocities committed in the besieged North African country, based on interviews with 200 witnesses and victims as well as 900 individual complaints. It catalogs cases of unlawful killings in all conflict areas and by most major armed groups since 2014, including executions of people taken captive, detained, abducted or perceived to be voicing dissent. It also details indiscriminate attacks, particularly on highly populated residential areas including Benghazi and Tripoli.
The use of torture is rampant, especially in detention places, and has resulted in the death of detainees in various areas, including at several military police and military intelligence facilities. There have been reports of beatings with plastic pipes or electrical cables, electrocution, deprivation of adequate food and water, sexual threats, extortion, among other abuses.
In the U.N. report, a Nigerian man who was held in a detention center in Gheryan in early 2014 described severe ill-treatment of detainees and an unlawful killing at the facility. "There was lots of beating. If the guards open the door, and the detainees do not move fast, the guards would flog them with a chain," he said. "Once, a man — I think he was Ethiopian — spilled his soup. One of the guards took out a gun and shot him dead in front of me. After this incident, I decided I must escape."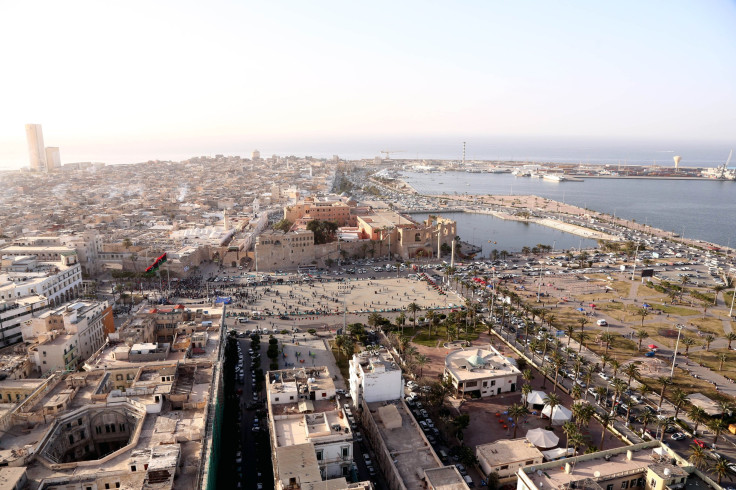 The damning report also lists a series of gender-based violence and discrimination incidents against women, the targeting of human rights defenders and journalists, the exploitation and abuse of migrants by authorities, armed groups and smugglers, as well as cases of forced recruitment and use of children in conflicts by groups pledging allegiance to the Islamic State group. Some children forced to undergo religious and military training and to watch gruesome videos of beheadings. Boys ages 10 and 14 said they were sexually abused by the militants, the U.N. report said.
One boy described how most evenings, "I knew what I had to do. I had to take my clothes off and turn around and bend over facing the wall." The other recounted how he was raped by several fighters repeatedly with objects to "break me so that I will never say no."
Libya's long slide into chaos began with the fall of longtime dictator Moammar Gadhafi in 2011. The Islamic State group, also known as ISIS or ISIL, has exploited the power vacuum to solidify its grip on parts of the oil-rich country with around 3,000 fighters currently operating there. Libya has had rival militia-backed administrations and parliaments since August 2014, when a well-armed alliance of militias took over the capital, Tripoli, and forced the internationally recognized government to retreat east.
The U.N. report said the victims' plight has been made worse by Libya's "inadequate and flawed" justice system. It called on the international community to ensure the International Criminal Court, which wields jurisdiction over Libya, can carry out its investigations and prosecutions. The report also recommended a robust protection program for victims and witness, and it urged the U.N. Security Council to consider imposing economic sanctions against those found responsible for these atrocities.
"This report clearly shows that the justice system does not have the means or capacity to conduct prompt, independent and credible investigations or to prosecute those responsible for human rights violations or abuses," Zeid said in the press release Thursday.
© Copyright IBTimes 2023. All rights reserved.
FOLLOW MORE IBT NEWS ON THE BELOW CHANNELS