War In Europe? Norway Considers Joining NATO Missile Defense System Amid Russia Tensions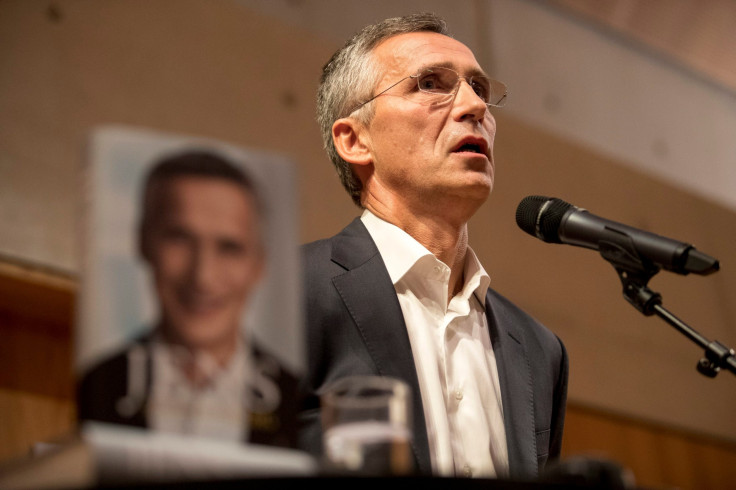 Norway may offer its military resources to NATO's missile defense system across Europe, the system created to deter Russia from detonating its nuclear weapons. Scientists and experts from the Norwegian and U.S. armed forces formed a group earlier this month to research and present recommendations to Norway's government, reported the Norwegian newspaper Klassekampen over the weekend.
Such a move would mark a departure in foreign policy for Norway, which was previously skeptical of the missile defense system. Although Norway doesn't have missiles to contribute to the defense system, the country will likely contribute sensors and radars to the missile shield. Norway currently has radar systems installed on five of its warships that it may offer up to the NATO missile defense system.
Norway's radar capacity would have to undergo upgrades before the country could join the defense system, said Ståle Ulriksen, a Norwegian Naval Academy researcher, according to the Russian news organization Sputnik.
Another Scandinavian country, Denmark, took a similar approach by providing frigates with advanced radar systems when it joined the NATO effort in 2014.
Norway was opposed to the NATO missile system when it was first proposed in the early 2000s. But by 2015, the country's prime minister announced that Norway supported the system, although she added Norway would not directly host any of the antiballistic missile bases.
NATO's ballistic missile defense system became operational last summer. The goal was not to isolate countries that have nuclear capacities, such as Russia, but rather to create a defensive system, said NATO Secretary General Jens Stoltenberg.
Still, NATO countries have been weary of recent reports that Russia has been beefing up its nuclear capacities. In December, newspapers reported that Russia tested a drone submarine with nuclear capabilities. And this week, reports revealed that the Russian upped its nuclear training drills by 50 percent.
The latest estimates predict that Russia possesses 7,300 nuclear weapons, according to calculations from the Ploughshares Fund. The U.S. -- a NATO member and part of European missile defense system -- has 6,970 nuclear weapons. No other country comes close. NATO member France, which has the third greatest nuclear capability, has 300 nuclear weapons.
Correction, Jan. 12, 2017, 2:15 p.m. EST: A previous version of the article incorrectly referred to Norway's prime minister in 2015 as "he." The prime minister is Erna Solberg, a woman. The article has been updated to reflect this fact.
© Copyright IBTimes 2023. All rights reserved.