The War On ISIS: How European Countries Are Fighting Radicalization After Islamic State Fighters Return Home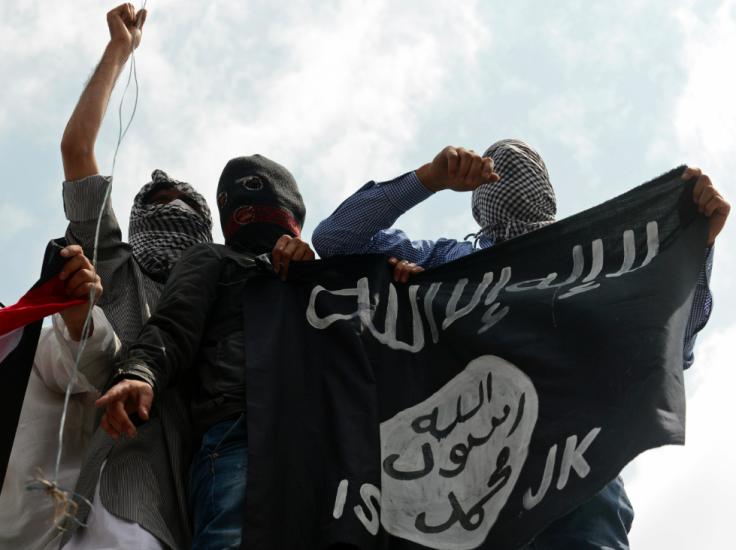 In the weeks since terrorist attacks unfolded across Paris, national security experts have urged a new emphasis on de-radicalization programs to reintegrate individuals into society. Although similar programs have been used in the past for other sorts of criminals and extremists, they're largely experimental and their effectiveness still unknown. But for many war-hardened returnees, it's a second chance at life, and for authorities, a way to keep a close eye on troubled individuals.
"It is a journey that is not possible over weeks, it is a journey that happens over months and years," said Farah Pandith, an adjunct senior fellow at the Council on Foreign Relations, a Washington think tank, who was formerly appointed by the U.S. government as a representative to Muslim communities
Some 4,000 Europeans are thought to have traveled to fight alongside militant groups in Syria and Iraq, and more than 1,000 are believed to have returned to Britain, France, Germany and other Western nations. Some have remained under the radar, evading authorities, while others have been under close surveillance by intelligence services. The number of returnees actually arrested and charged has been small, and concern has risen in recent weeks that former fighters could pose a long-term security threat. Some of those responsible for the deadly attacks in Paris last month, which left at least 130 people dead and wounded hundreds more, had traveled previously to Syria, including Abdelhamid Abaaoud, a Belgain national who was the suspected ringleader in the attacks.
Foreign Fighters in the Iraq/Syria Conflict by Nationality | InsideGov
De-radicalization programs vary among countries and for each individual, but generally, one of the most important components of the programs is the use of individual mentors, who help former fighters through day-to-day life as well as engage in religious and moral debate. Mentors also help individuals find work or get back into education, reconnect with their families and readjust to society. The meetings can take place anywhere, including in social settings like cafes or more academic settings like universities or libraries.
"There are elements of each of these people that are not similar," Pandith said. "It has to be one-on-one, it has to be intensive, it has to be with people who are professionals."
In the U.K., many de-radicalization programs are supported by authorities and receive government funding, but they operate mostly independently, allowing families to contact their social workers without raising government suspicion, the Wall Street Journal reported. Several months ago, the British government announced plans to force all returning fighters to undergo government-sanctioned de-radicalization programs during which they would face restrictions on movement in cases where there was insufficient evidence to bring charges.
In Denmark, authorities offer former extremists, particularly would-be fighters who opt into the programs, housing, healthcare and help finishing school or finding work, in addition to a mentor. Many of the programs, particularly in France, are aimed at individuals already in jail. Earlier this year, French authorities began a prison program to tackle radicalization, which would ramp up surveillance on individuals considered susceptible to extremism.
Most European fighters return from Syria and Iraq without any goal of committing further violence. Many have fled the militant stronghold in the Middle East and returned home after growing disillusioned, and studies show fighters who have returned home after engaging in warzones in the past rarely re-engaged in violence. Some countries, however, have treated any returning citizens as threats although there may be little evidence they were actually actively engaged in violence in Syria or Iraq. Experts fear that left to the streets and stigmatized, they'll be lured back to extremism.
"We want to try and entice as many people to come back from fighting as we can who are not threats to our nations, our communities," Pandith said. "That requires us to have very strong systems in place that are going to be able to work with these people on the front lines and help move them into a space that is not a threatening space."
Although in many countries, such as Belgium and Denmark, joining or training with any terrorist organization is a crime, most fighters have not been tried. That's partly because proving that they actually committed crimes abroad can be difficult, and while a successful prosecution could deter others from joining the militant group, a failed prosecution might give fighters a feeling of impunity, the New Yorker reported earlier this year.
De-radicalization experts are still studying what other countries have done to learn how successful their tactics have been and how those can be integrated into a Western context. In Saudi Arabia, for example, well-trained religious clerics have confronted extremists with theological arguments, debunking the claims made by radical groups. They also help individuals settle down and restart their lives. Pakistan has also run de-radicalization programs that focus on reintegrating individuals, particularly young men, into society, helping them find economic opportunities.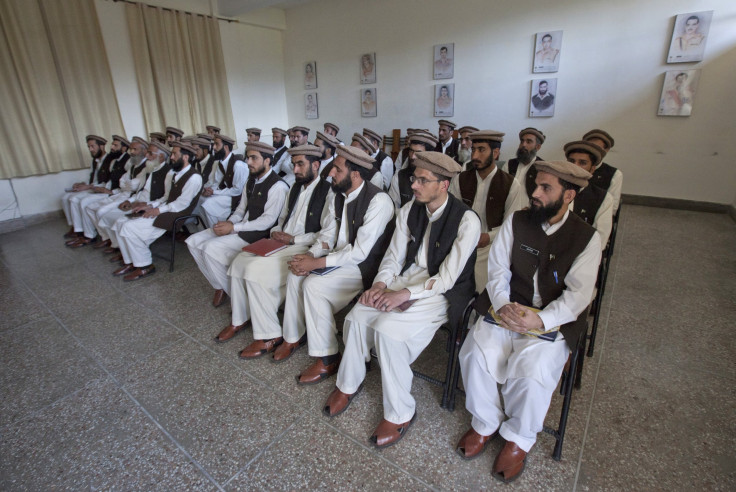 In Western countries, attempting to address religious ideology is more complicated in some ways, said Daniel Koehler, director of the German Institute on Radicalization and De-Radicalization Studies. "Western countries, which safeguard freedoms such as freedom of speech, religion and political opinion, are much more reluctant to dare attempting to change an individual's worldview," he said.
Any de-radicalization program needs to be adapted to a particular country's context, and ultimately, the effectiveness of such programs is pretty difficult to determine, Koehler said, as authorities can never be certain someone's worldview has shifted. According to limited information available, however, de-radicalization programs have had an effect, and it is uncommon for people to return to the battlefield after engaging in such programs.
"I do think that these foreign fighters can be reintegrated although maybe not all of them," Koehler said.
© Copyright IBTimes 2023. All rights reserved.