War Over Water? In Central Asia, Uzbekistan, Kyrgyzstan, Kazakhstan And China Battle Over Dry Land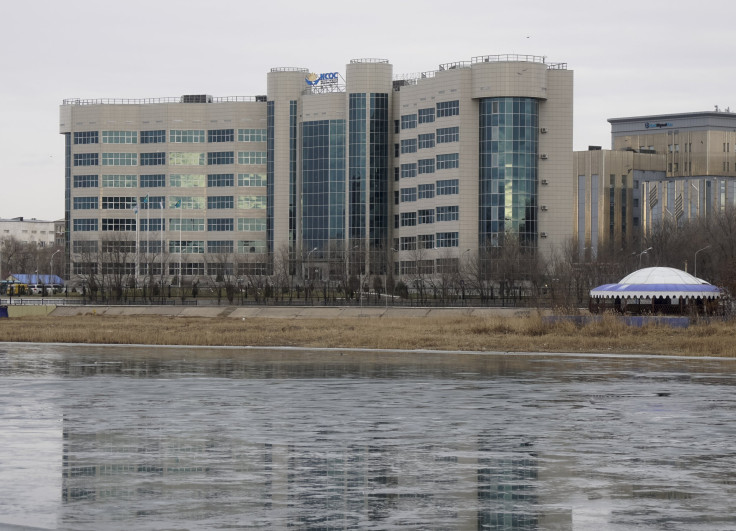 Central Asia has only so much water and tension over the region's dwindling supply could trigger conflict, Chinese researchers warned this week. With global warming and melting glaciers fueling concern over the region's water supply, researchers said they are worried about "the relationship between countries in Central Asia," according to a report posted on the Chinese Academy of Sciences' website.
"Some rivers flow through many countries. If supply decreases, some countries might build dams and fights will break out," said Hong Bing, from China's State KeyLaboratory of Environmental Geochemistry, who was not involved in the research. "The [Chinese] government is very concerned and has commissioned many research teams to investigate the issue."
Central Asia is landlocked and dry. Seasonal snowmelt generally feeds into area rivers, providing water to communities in Uzbekistan, Kyrgyzstan, Kazakhstan and the Xinjiang region in China. But with rising temperatures resulting in hotter winters and less snow, the region's total water storage is decreasing, the research led by professor Chen Yaning from the academy's Xinjiang Institute of Ecology and Geography in Urumqi found. In all, temperatures in the area have soared by 0.3 degrees Celsius per decade and the region loses about as much water every year as what a nation the size of Switzerland would use.
The report warns that the water crisis "may pose great danger for the water tower and influence the water supply for the oasis and desert regions. This may lead, within just a few decades, to some rivers running out of water in the dry season."
In southern Kazakhstan, the water supply from across the border in Kyrgyzstan dried up in 2009. Resident Asima Dalanbay told BBC News the fields near her home had become barren.
"If this continues there is no other choice," she said. "We can't live here without water."
In Turkmenistan, President Gurbanguly Berdimuhamedow was constructing a 3,500-square-kilometer lake in the desert that will divert water from Uzbekistan. Uzbekistani President Islam Karimov isn't happy with the project and warned in 2012 about a potential war over water.
"I won't name specific countries," he said at the time, "but all of this could deteriorate to the point where not just serious confrontation, but even wars could be the result."
© Copyright IBTimes 2023. All rights reserved.