War Over Water? Syria Takes ISIS' Well As Troops Beat Back Islamic State Terror Group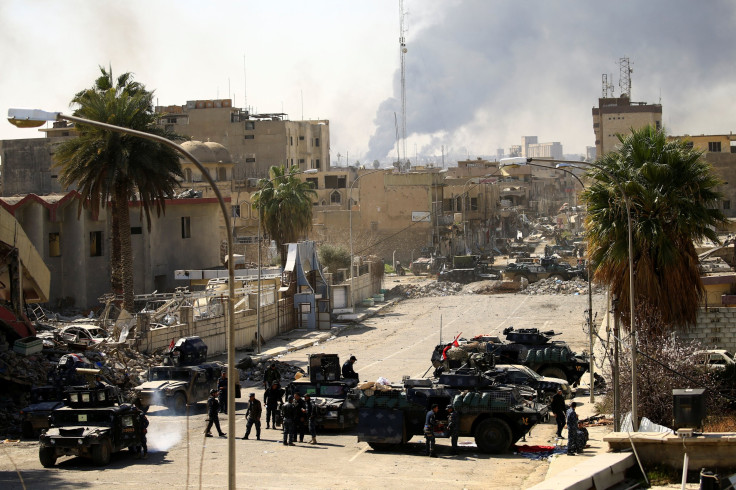 The Syrian army may have been on the verge of dealing a significant blow to the Islamic State terror group as it made advances on its water supply outside the war-battered city of Aleppo, Reuters reported Tuesday. According to the Syrian Observatory for Human Rights, Syria's army had moved east outside of Aleppo near the al-Khafsa area where the water supplies were and to the al-Jarrah military airport. A Syrian military source told Reuters that the army was "very close" to each area.
The advancements came as ISIS has faced a barrage from Russian, American, Syrian and Turkish forces in an effort to trounce the terror group that has wreaked havoc in Iraq and Syria for three years. The U.S. Department of Defense announced Saturday it had conducted seven different strikes in Syria, which destroyed a gas oil separation plant in Abu Kamal, a vehicle bomb factory and a bomb staging area in Raqqah, according to a press release.
For the last several years, many reports have detailed ISIS' use of hoarding water as a weapon against coalition forces, as well as Syrians and Iraqis. The United Nations stated in December that as many as half a million people in Mosul, Iraq, had no access to running water because one of three significant pipelines was hit as Iraqi forces engaged ISIS to the east of the city, according to CNN.
Late last month, Defense Secretary James Mattis presented a plan on how to speed up the fight against ISIS and that included potentially sending upwards of 5,000 more troops to Syria to complement the 500 servicemen currently stationed there.
In response and perhaps out of desperation, ISIS may have used chemical weapons last week close to Mosul. The International Committee of the Red Cross told CBS News that seven people were being treated for exposure to a chemical agent.
© Copyright IBTimes 2023. All rights reserved.
FOLLOW MORE IBT NEWS ON THE BELOW CHANNELS