Warren Buffett Net Worth: Berkshire Hathaway CEO Is Super Frugal, Still Lives In 1958 Home
KEY POINTS
Warren Buffet has a net worth of $73.7 billion
His fortune is bigger than the GDP of Uruguay
Buffett still lives in the home he purchased in 1958
Warren Buffett's net worth is among the highest in the world not just because he is a savvy investor but because he knows how to live frugally.
For someone who is in his stature, it is surprising to know that Buffett leads a lifestyle completely opposite of what others are expecting. He still lives in a home he acquired in the late 1950s for $31,500, according to Business Insider. Adjusted to today's inflation rate and the property now costs at least $652,000.
Buffett's modest living is also reflecting on his investing strategy which highlights practicality and value. Often referred to as the "Oracle of Omaha" due to his value investing, he often picks companies that are stable and perform better in the long run.
The 89-year-old's current net worth is at $73.7 billion. He currently ranks fourth in the list of richest people in the world, behind Jeff Bezos, Bill Gates and Bernard Arnault, per Forbes. He gets most of his money from Berkshire Hathaway which owns a range of companies such as Geico, Duracell and Dairy Queen.
Unknown to many, his money-making skills were evident even at a young age. He already had $53,000 by age 16 doing odd jobs such as buffing cars, delivering newspapers, and reselling items. Buffett bought his first stock at 11 years old.
Despite his massive fortune, Warren Buffett vows to donate all his money to charities. In 2010, he started the Giving Pledge with fellow billionaire and philanthropist Bill Gates. Last year, Buffett donated at least $3.6 billion to different charities and causes. He has been helping charities such as the Bill and Melinda Gates Foundation, the Susan Thompson Buffett Foundation, Planned Parenthood and the National Abortion Federation, Sherwood Foundation and the NoVo Foundation.
Among the few things that he splurged on is a private jet. He drives a Cadillac XTS and just recently owned an iPhone Warren is known to regularly eat at McDonald's for breakfast and notoriously downs five Coca Colas throughtout the day.
In an article from Business Insider, it was revealed that he has a salary of $100,000 from Berkshire Hathaway. Even though he is receiving quite a small pay, his net worth is still bigger than the GDP of Uruguay.
As someone who is not fond of collecting houses and cars, Buffett reminds the world that being a billionaire should not equate to living lavishly. When all is said and done, the multi-billionaire likes people to remember him in other things more than having money. "I measure success by how many people love me," he added.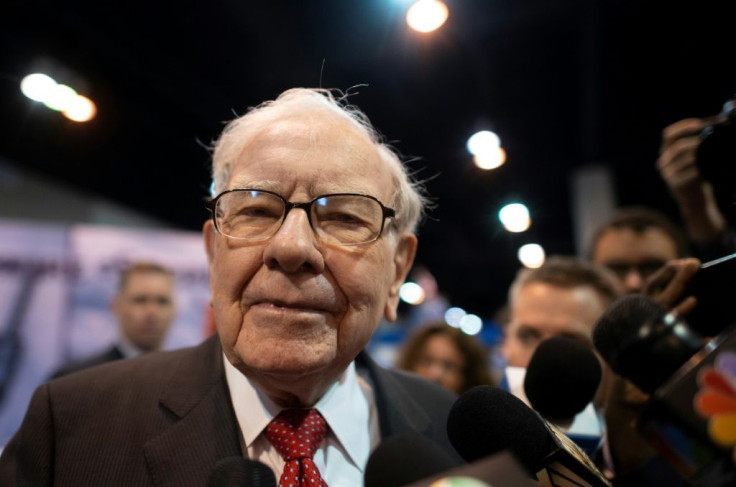 © Copyright IBTimes 2022. All rights reserved.
FOLLOW MORE IBT NEWS ON THE BELOW CHANNELS