Bitcoin Supporter, Billionaire Slams Warren Buffett: 'He's Completely Wrong And Outdated'
KEY POINTS
Billionaire venture capitalist Chamath Palihapitiya thinks Warren Buffett is wrong with his views on Bitcoin
The chairman and CEO of Berkshire Hathaway said recently that cryptocurrencies have no value
Palihapitiya says that 1% of one's net worth should be invested in something completely uncorrelated to the world and how the world works
Billionaire investor Warren Buffett made his latest comments about Bitcoin (BTC) recently, and it's not much of a surprise that he's still not for it. Buffett famously called Bitcoin "rat poison squared" in 2018 after his investing partner and vice chairman of Berkshire Hathaway Charlie Munger used the same term minus "squared."
At that time, the craze for Bitcoin was still rampant, though apparently tailing off. ICOs kept speculative dreams alive, but that changed rapidly with blockchain's increasing utility, notably how Ethereum has paved the way for Defi and dApps. Blockchain is also being utilized by the largest bank in the U.S. JP Morgan to connect with more than 300 other banks across the world -- and that blockchain is an Ethereum variant.
So is Buffett right when he said that cryptocurrencies have no value? Fellow billionaire Chamath Palihapitiya doesn't think so. On Wednesday, the venture capitalist and the CEO of Palo, Alto-based Social Capital, said on CNBC's "Squawk Box" that Buffett is mistaken on his views.
"He is completely wrong and outdated on this point of view," said Palihapitiya.
Still, despite his disagreeing remarks about Buffett's crypto comments, Palihapitiya deeply respects the Oracle of Omaha and admires him for all the things he has learned from him. But when it comes to investing in cryptos, that's just a different game for the former senior executive of Facebook.
Palihapitiya is a huge Bitcoin believer and has said that he bought the crypto at an average price of $100. He also spoke on the same CNBC segment in 2017, at the height of the BTC bull run, and forecasted Bitcoin to be worth $100,000 at least by next year. He also said that BTC would reach a $1 million price tag in the next 20 years.
He also disclosed a strategy for investing in Bitcoin:
"I think a reasonable strategy is to say 1% of my net worth should be in something completely uncorrelated to the world and how the world works. You quietly over some period of time accumulate a position and then just never look at it again and hope that that insurance under the mattress never has to come due. But, if it does, it will protect you."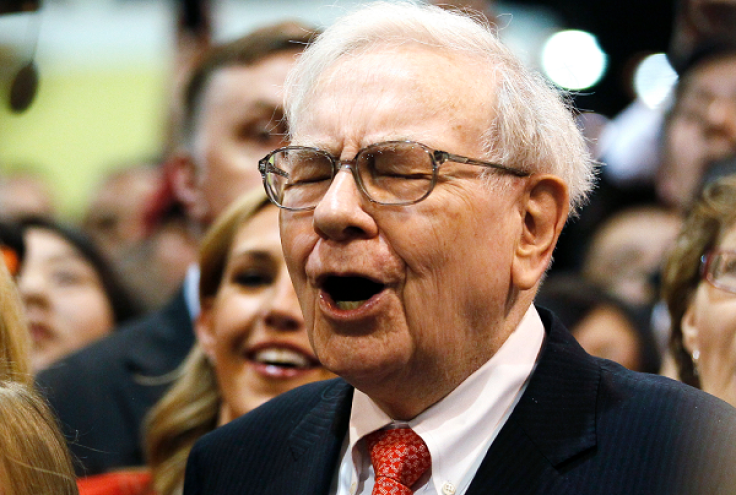 © Copyright IBTimes 2023. All rights reserved.