Warren Buffett's Berkshire Hathaway Inc Dumps $3.7B Share In Exxon Mobil Corporation Amid Oil Price Decline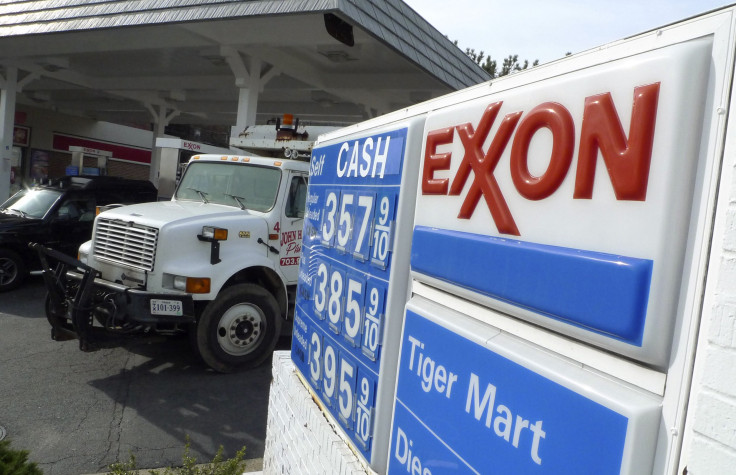 Warren Buffett's Berkshire Hathaway Inc. (NYSE:BRK.A, NYSE:BRK.B) has dumped its $3.7 billion share of Exxon Mobil Corporation (NYSE:XOM) amid the decline in crude oil prices. The investing conglomerate also exited its diminishing position in ConocoPhillips (NYSE:COP), according to an SEC filing this week.
Global oil companies are curtailing spending and eliminating thousands of jobs after crude prices plunged by 50 percent over six months, to below $50 a barrel. Surging U.S. production and steady output from Saudi Arabia helped create a supply glut just as global demand was weakening. Oil prices have recovered slightly from their January lows, though analysts aren't projecting more than $60-a-barrel crude on average this year.
Berkshire Hathaway, the world's fourth-biggest company, held 41.1 million Exxon Mobil shares as of Sept. 30, 2014, and no shares as of Dec. 31, 2014, the firm disclosed in the Tuesday regulatory filing. Berkshire Hathaway was Exxon Mobil's sixth-largest shareholder, and the stake was the eighth-largest in the Buffett-run portfolio, or 3.7 percent, Forbes notes.
Quarterly profits for Irving, Texas-based Exxon Mobil fell by 21 percent due to weak oil prices, the energy giant said earlier this month. Oil and natural gas production fell 3.8 percent in the fourth quarter from the previous period.
Exxon Mobil stock dipped slightly Tuesday morning to $92.30 a share before inching back up to $93.05 by closing.
Berkshire Hathaway's shares in ConocoPhillips dwindled to zero by the end of last quarter, down from about 472,000 in the third quarter, or less than 0.1 percent of the Berkshire Hathaway stock portfolio, Forbes notes. The Buffett company had been steadily shedding its position for the past several years.
Berkshire has "not really had the hot hand in energy," Fadel Gheit, an analyst for Oppenheimer & Co. in New York, told Bloomberg News. "The whole energy sector obviously is now traded in completely different circumstances than they were only a year ago."
Even so, Berkshire isn't giving up on oil stocks entirely. The holding firm last quarter boosted its bet on oil refiner Phillips 66 (NYSE:PSX), and it raised its stake in Suncor Energy Inc. (NYSE:SU), a Canadian producer of synthetic crude, to 22.4 million shares, according to the filing.
© Copyright IBTimes 2023. All rights reserved.