US Shale Oil Boom To Plateau This Summer As Drillers Respond To Ultralow Oil Prices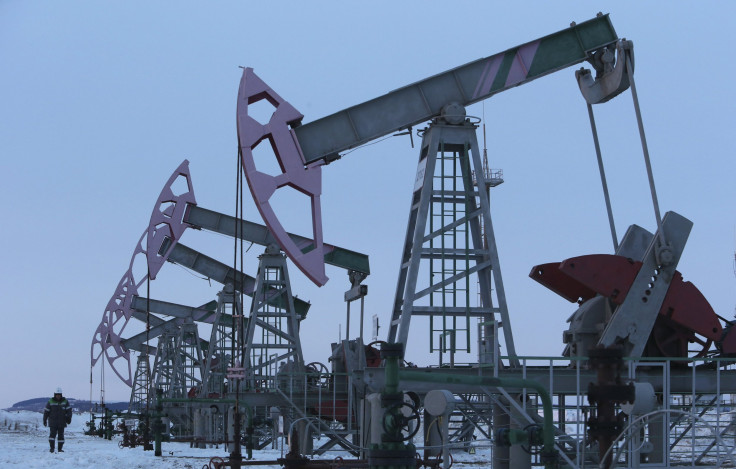 U.S. shale oil production is on track to plateau by May or June, as drillers respond to painfully low crude prices. But the leveling-off could have a silver lining: By staying flat and steady, production might not nosedive in the way that analysts feared for the second half of the year, Reuters reports.
The number of U.S. oil-drilling rigs dropped by another 84 last week, bringing the total decline to 553 rigs, or 34 percent, since early October, according to data from oil-field services firm Baker Hughes Inc. The decline is the fastest in nearly three decades.
Producers are halting rig operations in response to ultralow crude prices in January, which were spurred by concerns of global oversupply and underwhelming demand for oil. Brent crude, the global benchmark, hit $45.19 per barrel on Jan. 13, which was nearly a six-year low. West Texas Intermediate, the U.S. marker, plunged below $44 per barrel last month for the first time since April 2009.
The surprisingly steep decline has forced companies such as Baker Hughes and Halliburton Company to slash a combined 30,000 jobs globally in recent weeks as oil and gas production slows. In December, Continental Resources Inc., one of the largest producers in North Dakota's Bakken Shale region, said it would cut the number of operating rigs by about 38 percent on average for the whole of 2015.
Yet the reduction by U.S. shale drillers is helping to push crude prices back up, as analysts anticipate a rebalancing of supply and demand. Brent crude was trading at $61.12 per barrel on Tuesday, down slightly from its Monday price of $62.57, the highest level for Brent since Dec. 22, 2014. WTI crude was $51.74 per barrel, a drop of $1.04 from the previous day.
If the crude oil price recovery is sustained, that could help keep U.S. oil production around current levels, which would ensure a plateau in production -- rather than a decline -- in the summer and fall months, Reuters notes.
Total U.S. oil production is projected to reach 9.30 million barrels a day for all of 2015, up 8 percent compared with 2014, according to the U.S. Energy Information Administration's February energy outlook. The agency cut its estimates by 10,000 barrels a day for both 2015 and 2016 production growth.
Federal analysts also forecast that Brent prices will average $58 per barrel this year and rise to $75 per barrel on average in 2016. WTI prices are expected to average $55 per barrel in 2015 and $71 per barrel next year.
© Copyright IBTimes 2023. All rights reserved.