Warriors Personnel Come Out In Defense Of Jordan Poole From Malicious Report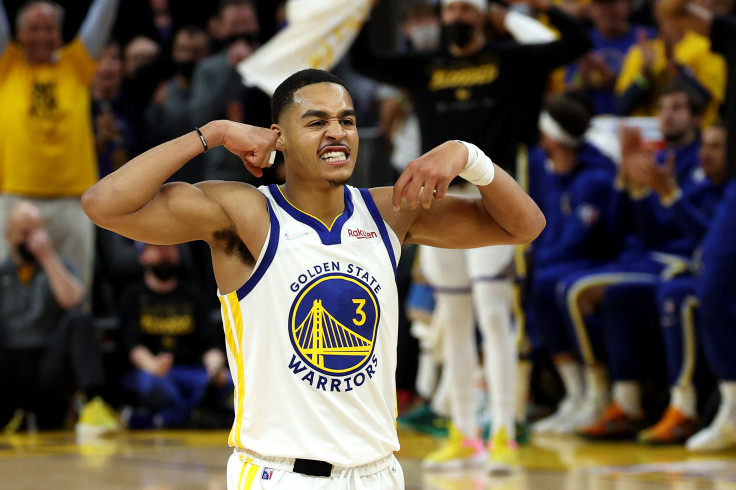 KEY POINTS
Jordan Poole was reported to have had a change in behavior this offseason
Curry, Kerr and Iguodala made it known that the report was completely false
Poole was struck by Draymond Green in practice and is currently awaiting his punishment
The Golden State Warriors are currently embroiled in controversy after issues arose between Draymond Green and Jordan Poole, but many of them has since come to the latter's defense.
Following the heated incident between Green and Poole during training camp which allegedly had the former punching the explosive off-the-bench scorer, Yahoo! Sports' Chris Haynes tweeted that there was supposedly a "change in Poole's behavior throughout (training) camp".
2022 Finals MVP Stephen Curry is having none of it.
"That specific tweet that was insinuating JP's (Jordan Poole) attitude has changed since training camp or whatever time length that they're talking about... it's absolute BS... JP's been great," Curry said during a press conference.
"Horrible when speculation becomes opinion and turns into a borderline fact of what actually happened. I hate that that became part of the narrative. It's not fair to JP."
Warriors coach Steve Kerr was also asked the same question regarding Poole's change in attitude as he heads towards a contract extension next offseason.
"The only thing I will say is that Jordan has been fantastic throughout camp. There was a report I was made aware of last night that Jordan had an attitude in camp. Nothing can be further from the truth. He's been fantastic. Disappointing to see misinformation out there. But I wanted to make sure I set the record straight on that," he noted.
Veteran forward Andre Iguodala, who was a crucial piece of the Warriors dynasty, was the first to address Haynes' report via Twitter, casually mentioning that Poole is a "great character kid" and to "miss me with all that other BS".
Haynes has developed notoriety among NBA fans due to his perceived affiliation with Rich Paul and Klutch Sports, the same agency that represents Green, LeBron James and a multitude of other NBA stars.
In 2018, Haynes was called out by Nerlens Noel's former agent for him claiming that the Dallas Mavericks did not offer the center a four-year, $70 million deal.
Haynes' tweet has since been deleted, but it was saved in posterity via Reddit.
The NBA fanbase was made aware of an altercation that happened between Green and Poole during practice yesterday via a report from The Athletic.
Green and Poole were reportedly in the middle of a "heated interaction," which escalated to the point that the four-time NBA All-Star struck the fourth-year guard which forced team practice to a halt.
The repercussions of the altercation are yet to be made public, but common thinking among fans is that Green will receive a suspension.
Hearing Curry, Kerr and Iguodala come in defense of Poole should be evidence enough that the Warriors know that Green was in the wrong, but to insinuate that Poole's attitude had changed this summer was false and that they will always defend their own.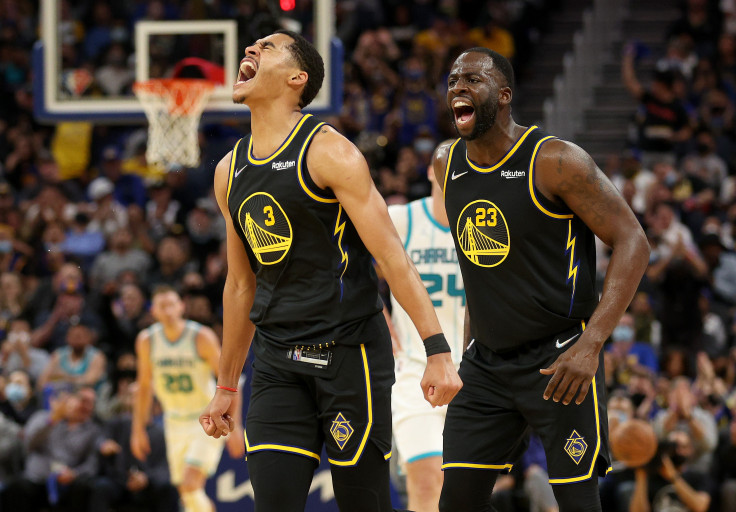 © Copyright IBTimes 2022. All rights reserved.
FOLLOW MORE IBT NEWS ON THE BELOW CHANNELS