Washington Redskins To 'Retire' Name And Logo, New Name To Be Announced Later
KEY POINTS
Washington Redskins owner Dan Snyder and head coach Ron Rivera said the team will be retiring the name and logo upon completion of a review of the name
The team will retain the burgundy and gold color scheme and Rivera said he is pushing for a U.S. military-inspired name
The Cleveland Indians are also reviewing their team name and logo, the Kansas City Chiefs have not commented, and the Chicago Blackhawks and Atlanta Braves remain adamant their team names will not change
The Washington Redskins are changing their name and dropping the pro football team's Native American imagery, owner Dan Snyder said Monday.
Snyder made the decision after years of standing firm against criticism of the team's name and logo. He relented, however, under mounting pressure from corporate sponsors and the public discussion of race triggered by the death of George Floyd and the resurgence of the Black Lives Matter movement.
Washington will retain burgundy and gold as team colors, Snyder said in a statement with head coach Ron Rivera.
What the team's new name will be is still under consideration; Rivera said he is pushing for a name to honor the U.S. military.
Snyder and Rivera "are working closely to develop a new name and design approach that will enhance the standing of our proud, tradition-rich franchise and inspire our sponsors, fans and community for the next 100 years," according to the statement.
The new name is expected to be unveiled shortly after pending trademark issues are cleared, Sports Business Daily reported.
Fans are posting their picks online.
RedTails is one of the most popular options on Twitter. The name is in reference to the Tuskegee Airmen, all Black fighter pilots who served in World War II.
A few creative fans have even offered up logo ideas.
The Washington Post and other media outlets offered a laundry list of names that might be under consideration: Pigskins, Hogs, Americans, Natives, Renegades, Redhawks, Red Wolves, Dee Cees, Swamp, Red Jackets, Rough Riders, Veterans, Federals, Monuments, Sentinels, and Defenders.
For decades, many civil rights groups have pointed out that the team name was offensive, a racial slur against Native Americans. Snyder insisted the team's name represented the "pride and strength" of Native Americans.
Snyder, however, faced increasing pressure to change the team's name because of the broader discussion of race touched off the nationwide protests for racial equality.
Aware of the public's mood, corporate sponsors joined the call for change.
Nike, PepsiCo and FedEx asked Snyder to drop the name and logo. FedEx, which holds the naming rights to FedEx Field, where the team plays home games, simply requested a new name. Nike, though, pulled Redskins merchandise from its online store.
Several Native American activist groups welcomed Monday's decision.
"This is a good decision for the country -- not just Native peoples -- since it closes a painful chapter of denigration and disrespect toward Native Americans and other people of color," Ray Halbritter, Oneida Nation Representative and Change the Mascot head, said in a statement.
Other professional sports teams have yet to change their Native American names and logos.
Major League Baseball's Cleveland Indians is "reexamining" the team's name and owner Paul Dolan has met with Native American leaders to assure any new name would avoid anything rooted in Native American culture. However, a change may not come until 2022 due to copyright and marketing issues.
Pro hockey's Chicago Blackhawks, however, have remained firm about sticking to the team's name.
"We celebrate Black Hawk's legacy by offering ongoing reverent examples of Native American culture, traditions and contributions, providing a platform for genuine dialogue with local and national Native American groups," the team said in a July 7 press release. "As the team's popularity grew over the past decade, so did that platform and our work with these important organizations."
The Atlanta Braves, too, are standing firm, although the team is looking at the team's famous tomahawk chop chant.
"The Atlanta Braves honors, respects and values the Native American community," the team said in an email to season ticket holders. "As an organization, we have always drawn strength from our diversity and respect for everyone. That will never change."
The NFL's Kansas City Chiefs have stayed quiet on any possible name change, but experts believe the team may not be far behind the Redskins in opting for a new name.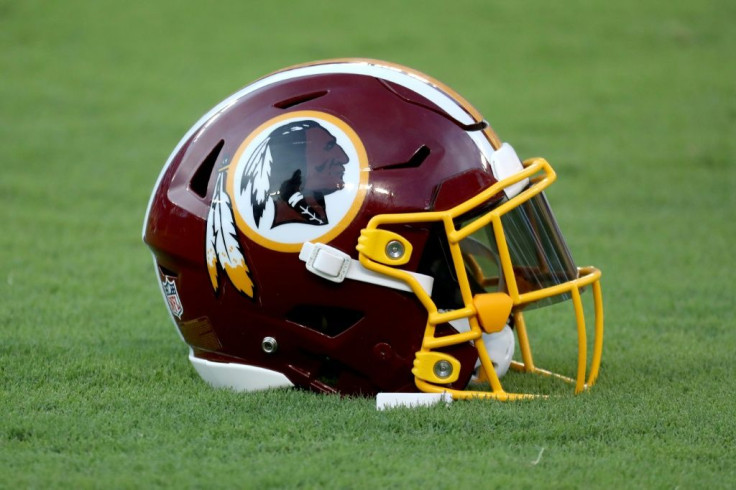 © Copyright IBTimes 2023. All rights reserved.