Watch: Meteor Explodes Over Vermont With Power Of 200kg Of TNT
KEY POINTS
A meteor exploded in the skies over Vermont on Sunday night
The fireball fragmentation had a similar amount of energy to the detonation of 440 pounds of TNT, NASA said
Eyewitness reports said it was also seen from Connecticut, New York and Canada
A fireball streaked across the evening sky and exploded over Vermont on Sunday, making a loud banging noise as it entered the atmosphere.
On a NASA Meteor Watch Facebook post about the celestial event, one resident of Vermont described the incident, saying, "I actually thought my apartment was being knocked off its foundation."
According to NASA, eyewitness reports said the meteor appeared over the northern part of the state as a bright fireball at 5:38 p.m. EST.
The agency calculated, based on the reports, that it first appeared over Vermont at a height of 52 miles above Mount Mansfield State Forest, traveling at an estimated speed of 42,000 miles per hour before it broke apart approximately 30 miles above the ground.
The fragmentation of the fireball produced energy equivalent to about 440 pounds (200 kilograms) of trinitrotoluene (TNT), according to an update from NASA Meteor Watch posted Monday. This suggests that the meteor had a diameter of 6 inches (15 centimeters) and weighed 10 pounds (4.5 kilograms).
"I was fortunate to hear and see it by the Missisquoi River at the Missisquoi Wildlife Refuge in Swanton, VT, just before sunset," wrote Chris Hrotic on NASA Meteor Watch's first post about the incident. "No loud boom as reported by others, but a rushing sound that made me look up at just the right moment. It was extremely bright and absolutely spectacular!"
NASA is still working on obtaining more information about the event in order to make more detailed trajectory reports. Some witness reports claimed the fireball was seen in parts of Massachusetts, New Hampshire, Maine, New York and Canada.
Footage of the bright fireball was posted by local news station WCAX3. The short clip was recorded from the Burlington International Airport at 5:40 p.m. EST on Sunday.
A meteor, also known as a shooting star, is described as the light skywatchers see whenever an asteroid or meteoroid enters the Earth's atmosphere. A meteor that does not burn up before it lands is called a meteorite, NASA said. Around 48.5 tons of material from meteoroids enter the Earth's atmosphere every day, scientists estimate.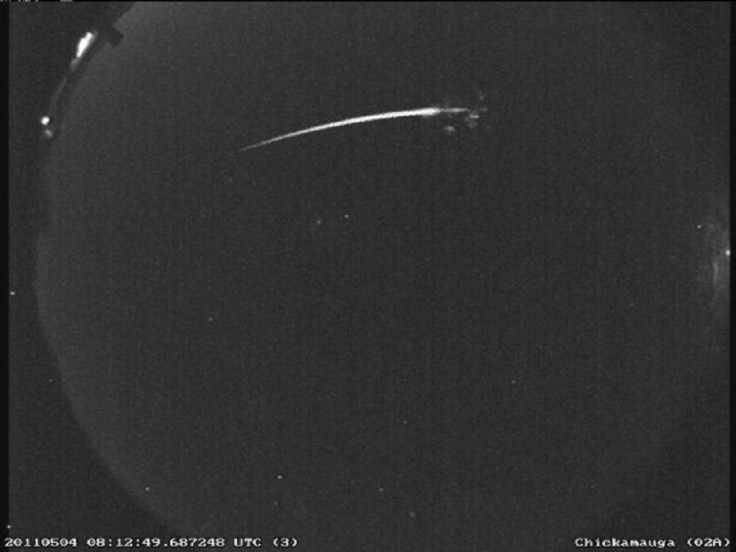 © Copyright IBTimes 2023. All rights reserved.