Watch: Russian Fighter Jet Intercepts US Navy Aircraft Over Black Sea
A Russian fighter jet flew dangerously close to a U.S. Navy reconnaissance plane in an unsafe and unprofessional manner Monday on international airspace over the Black Sea, a statement from the U.S. Naval Forces Europe-Africa/U.S. 6th Fleet Public Affairs said.
According to the statement, the encounter between the Russian SU-27 jet and the US EP-3 aircraft lasted a total of 25 minutes. The Russian aircraft passed directly in front of the United States plane at a high speed, according to three U.S. defense officials who spoke to the CNN.
The report said the U.S. crew reported turbulence after the initial interaction in which the direct pass occurred. The SU-27 made a second pass soon after and applied its afterburner while conducting a banking maneuver. This was believed to be the cause of the vibration experienced by the American crew.
"The crew of the EP-3 reported turbulence following the first interaction, and vibrations from the second," the statement from the Navy said. "While the Russian military is within its right to exercise within international airspace, this interaction was irresponsible."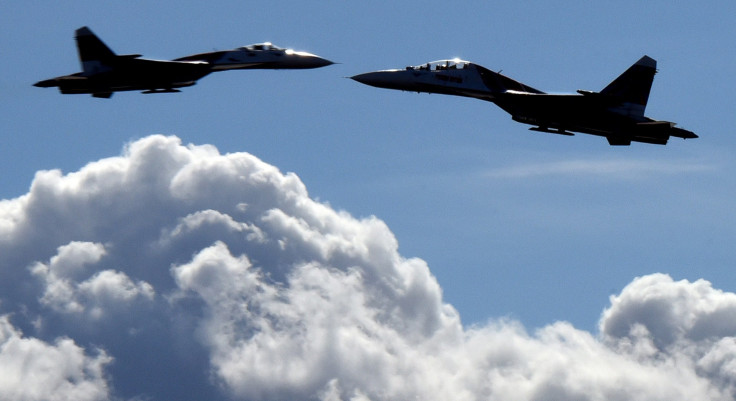 "We expect them to behave within international standards set to ensure safety and to prevent incidents, including the 1972 Agreement for the Prevention of Incidents On and Over the High Seas (INCSEA). Unsafe actions increase the risk of miscalculation and potential for midair collisions," it said, adding that U.S. aircraft was operating in accordance with international law and "did not provoke this Russian activity."
A report on CNN said officials were not able to estimate how close the Russian aircraft came to the EP-3. The flight behavior was the key factor in determining whether the encounter was safe or not, it added.
"They engaged the afterburners and the whole aircraft shook," Pentagon spokesman Eric Pahon said. Initially, it was unclear to U.S. officials whether the SU-27 was armed. Pahon said the U.S. aircraft was operating out of Souda Bay, Greece.
"They buzzed us. ... They got a little too close," Pahon said EP-3 had its transponder on for the complete duration of the mission, but there was no communication between the two aircraft. "What made it unsafe was that they didn't establish radio contact. ... They came really, really close to our aircraft."
The Russian embassy in the U.S. posted a small statement regarding the incident on its official Twitter account Monday, which said it "followed all necessary safety procedures."
The Navy Times noted Russian intercepts do occur on a regular basis. Pentagon officials said usually most were conducted in a safe and professional manner. According to Pahon, the latest incident was the polar opposite of that.
© Copyright IBTimes 2023. All rights reserved.