WATCH: Sidelined WWE Star Shares How To Become Successful In Pro Wrestling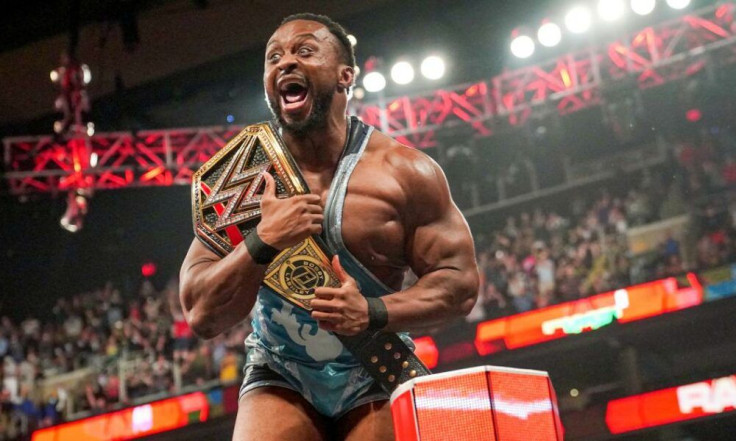 KEY POINTS
"Do your own thing," Big E tells aspiring pro wrestlers
Big E's career trajectory took time before it finally got off the launchpad
His return to the ring is still up in the air due to a broken neck
Currently injured WWE star Big E shared some of his wisdom for those hoping to make it into the big leagues in the complicated world of pro wrestling.
Speaking with WWE commentator Corey Graves on the latest episode of the After The Bell podcast, Big E hopes that his words will inspire someone to forge their own paths in the ever-unpredictable world of pro wrestling.
"I think too many of us are in our own heads, and we're worried too much about what people think about us and if we're further along enough. That's what I always encourage people too is don't worry about being the next (John) Cena, the next Rock; do your own thing," Big E stated.
"Bring something fresh, bring something new to this industry; I never would have thought that what I brought to the industry would be wearing rainbow colors and a unicorn horn on my head, that was a route I didn't anticipate, but we made it, man. We made it."
Starting his run on WWE's main roster as the bodyguard of then-World Heavyweight Champion Dolph Ziggler in December 2012, Big E languished in WWE's mid-card scene for the better part of two years and was involved in storylines that went nowhere.
WWE management wanted to push the then-named Big E Langston as their next powerhouse performer due to his powerlifting background which saw him win the USA Powerlifting (USAPL) US Open Powerlifting Championships in 2010 and the USAPL RAW National Powerlifting Championships in 2011.
However, fans did not connect to him at the time as he had little to no character other than being a humungous man that can beat his opponents with his raw power.
It was only in the summer of 2014 when Big E found steadily growing success after being paired up with WWE veterans Kofi Kingston and Xavier Woods as members of The New Day.
The newly formed faction would be given the gimmick of gospel preachers that initially failed to launch but would soon find their footing as time passed – even becoming the longest-reigning tag team champions in WWE history in the mid-2010s.
The New Day has been firmly entrenched in the minds of many pro wrestling fans as one of the greatest tag teams in WWE history thanks to their family-friendly presentation while also producing some heartwarming storylines such as that of Kingston's eventual run to becoming WWE Champion.
"We pushed through, and I'm really, I can look back, and I'm grateful for those experiences. I'm grateful for the bonds we made, and I look back so fondly on all of those things," Big E fondly remembered.
Big E is currently still on the mend after dealing with a career-threatening broken neck and though fans desperately want him back in the ring, only time will tell whether he can still compete.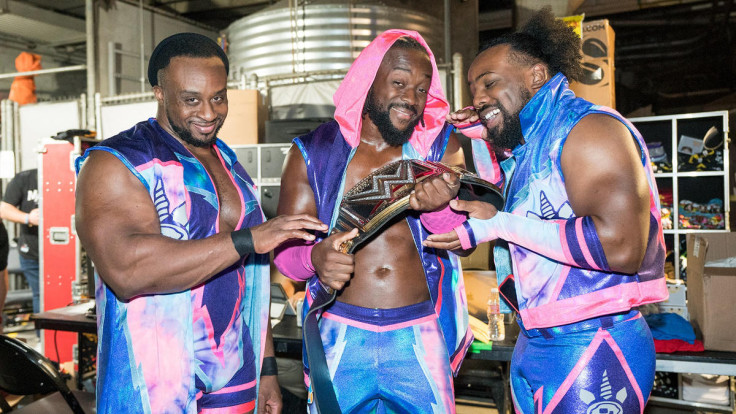 © Copyright IBTimes 2023. All rights reserved.