Watch: SpaceX Prototype Mars Rocket Explodes On Landing, Again
KEY POINTS
SpaceX conducted a test flight of prototype rocket Starship SN9 in Boca Chica, Texas, on Tuesday
The 16-story-tall test rocket exploded during a landing attempt minutes after its launch
The Federal Aviation Administration said it will oversee an investigation into the crash landing of the Starship prototype
The test launch conducted by Elon Musk's SpaceX Tuesday of a Starship prototype rocket ended in an explosion similar to the one that destroyed a previous test rocket last year.
The Starship SN9, a test model of the rocket intended to carry humans and 100 tons of cargo on future missions to the moon and Mars, crashed while it was attempting to land during the test launch held at SpaceX's development facility in Boca Chica, Texas.
During its high-altitude test flight, Starship SN9 soared to its peak altitude of 6 miles (10 kilometers), where it hovered midair for a moment before shutting off its engines and proceeding to do a planned belly flop-like maneuver during descent.
When it reached the launch pad, however, the 16-story-tall vehicle burst into a fireball 6 minutes and 26 seconds after launch -- leaving SpaceX's scientists and engineers initially puzzled. The rocket's three engines ignited, turned off, and then reignited during landing as was expected, CNN reported.
However, Reuters reported that one of the prototype's three Raptor thrusters failed to reactivate, causing it to rapidly fall to the ground.
Musk, who earlier said on Twitter that he plans to stay off the social media platform "for a while," has not yet commented on the mishap. However, SpaceX engineer John Insprucker shared in a live-stream hosted by the company that the test launch "looked to be very good" and allowed engineers to gather data on how to improve the rocket's features.
"We demonstrated the ability to transition the engines to the landing propellant tanks, the subsonic reentry looked very good and stable," Insprucker said. "We've just got to work on that landing a little bit."
Shortly after the explosive test launch, the Federal Aviation Administration (FAA) announced that it will be conducting an investigation into the crash landing.
"The FAA will oversee the investigation of today's landing mishap involving the SpaceX Starship SN9 prototype in Boca Chica, Texas. Although this was an uncrewed test flight, the investigation will identify the root cause of today's mishap and possible opportunities to further enhance safety as the program develops," an agency spokesperson said in a statement obtained by CNN.
When asked how the FAA plans to conduct the investigation on SpaceX, however, the spokesperson said, "We have nothing further to add tonight."
The FAA defined the mishap as a "launch or reentry accident, launch or reentry incident, launch site accident, failure to complete a launch or reentry as planned, or an unplanned event or series of events resulting in up to $25,000 worth of damage, a fatality or serious injury."
Like SpaceX's latest test rocket, the Starship SN8 also exploded upon landing during its high-altitude experimental launch in December. No injuries occurred in either incident.
Watch SpaceX's Starship SN9 test launch here.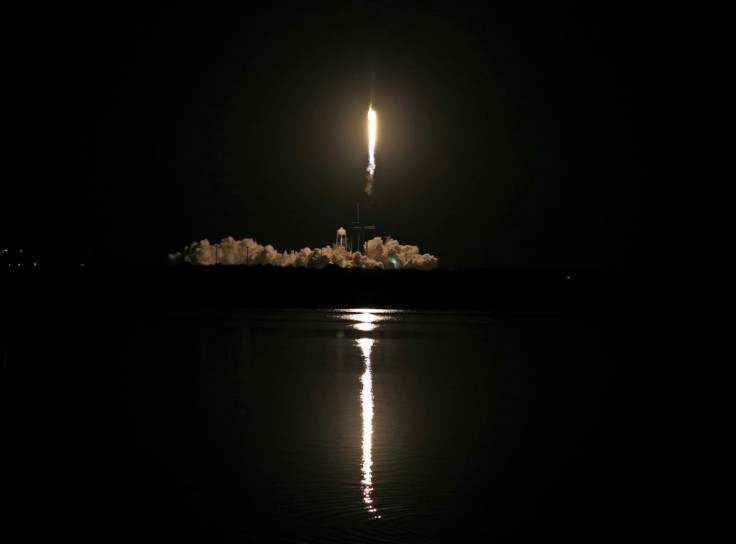 © Copyright IBTimes 2022. All rights reserved.
FOLLOW MORE IBT NEWS ON THE BELOW CHANNELS