'Watershed' Indian Guest Worker Lawsuit Costs Alabama Company $20 Million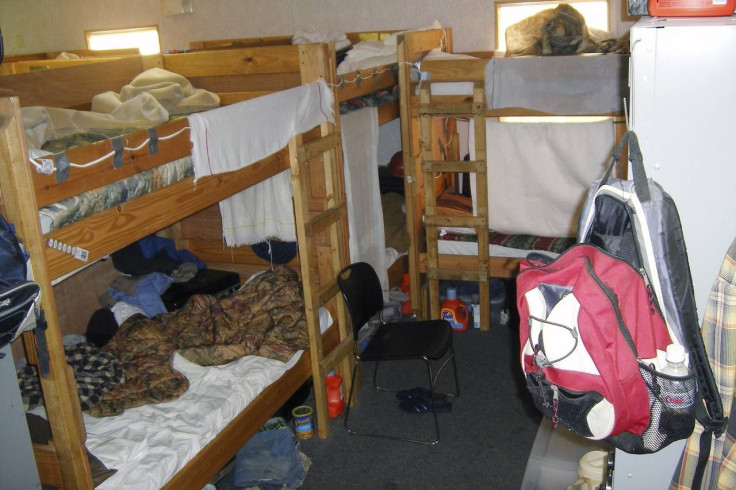 An Alabama-based marine services firm agreed Tuesday to pay $20 million to settle the biggest human-trafficking case in U.S. history. Signal International is settling a dozen civil lawsuits brought by more than 200 guest workers from India as part of bankruptcy protection proceedings that began Tuesday in Delaware.
The Mobile, Alabama, company, which repairs oil rigs and manufacturers barges and tug boats, has been struggling with the double-whammy of a declining oil industry and an unprecedented string of civil lawsuits related to about 500 Indian workers it recruited in 2005 in the wake of Hurricane Katrina.
Signal was ordered in February to pay $12 million to five of the workers who claim the company colluded with recruiters to lure them into the U.S. on false pretenses to work as welders and pipefitters under the H-2B guest worker visa program. Workers allege they were charged thousands of dollars in recruitment and travel fees to work in the U.S. and and that they were forced to live under guard in cramped quarters. Signal denies any wrongdoing. The deal reached Tuesday includes an additional $8 million to settle all related lawsuits. The court also required that the company apologize to the workers.
"This agreement and apology from the company will allow the workers to finally move on with their lives," Jim Knoepp, deputy legal director of the Southern Poverty Law Center, which assisted the workers, said in a statement late Tuesday. "It also serves as a warning to companies that might exploit guest workers."
Bradley Myles, chief executive of Polaris Project, a Washington, D.C., nonprofit group that advocates for victims of human trafficking, says the Signal case is unique, because it is the first time an employer, a local immigration attorney and a foreign recruiter were accused of colluding to deceive the workers about the terms of their temporary legal working status in the U.S.
"This case was a major victory," Myles said. "It helped to show that civil cases are a really powerful tool. This is a real watershed example of the power of filing civil cases against employers, especially when there's not a criminal case involved."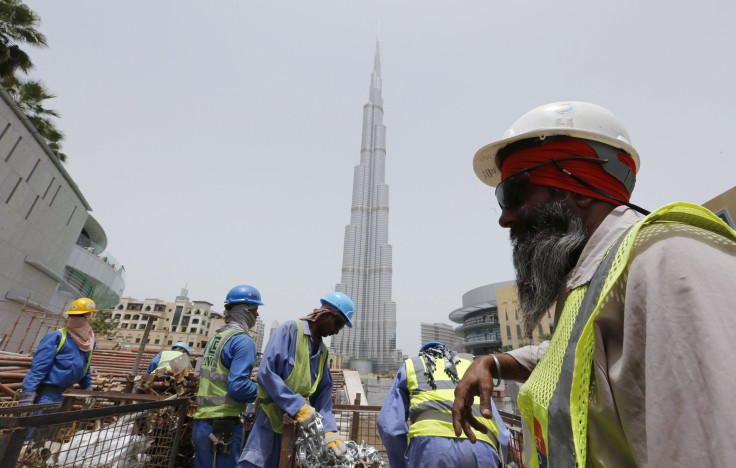 The Signal case has become a cautionary tale for employers who use the H-2B visa program. It shows that outsourcing recruitment firms don't offer a layer a protection from lawsuits. Experts say the case could lead to similar suits in which employers become co-conspirators with their local immigration lawyers and the recruiters hired in other countries to find qualified candidates.
Signal is still operating, after Retirement Systems of Alabama, a public pension system that owned a minority stake in Signal, agreed to lend it money during its reorganization process, according to the Associated Press. The company reported $100 million in debt and less than $50 million in assets in Chapter 11 filings submitted in Delaware on Sunday. The company continues to operate with about 300 employees, but it will be selling assets in the restructuring process.
In court papers, the workers allege they were lured to work in the U.S. to repair oil-and-gas facilities and rigs in the wake of Hurricane Katrina. The suit alleges the company paid exorbitant recruitment fees that resulted in insurmountable debt. About 225 of the 500 workers filed suit against the company, alleging that Signal colluded with intermediary recruiters in India and the U.S., who led workers to believe they could convert their temporary guest worker status under the H-2B visa program into permanent residency status that would allow them to bring their families to the U.S.
Instead, the plaintiffs alleged they were placed in cramped living conditions at Signal facilities in Pascagoula, Mississippi, and Orange, Texas, charged $35 a day for accommodations and were guarded and subjected to surprise searches.
In a statement earlier this year, Signal claimed the workers, "could leave their job at any time, were well paid and were free to come and go as they pleased. The only consequence of quitting their job was returning to their home country, but that restriction was dictated by U.S. immigration law not Signal." Under U.S. immigration law, H-2B visa holders are prohibited from switching employment and must leave the country if they lose their jobs. Labor rights activists have said for years this rule puts immense pressure on H-2B visa holders to tolerate harsh working conditions.
UPDATE: On Monday, the legal team that won the jury verdict in February won the Trial Lawyer of The Year award from Public Justice, a Washington D.C.-based public interst group. Here's a video posted on YouTube.com on Tuesday summarizing the Signal International case:

© Copyright IBTimes 2023. All rights reserved.