Weak Retail Sales Data Puts A Wrinkle On US Growth Outlook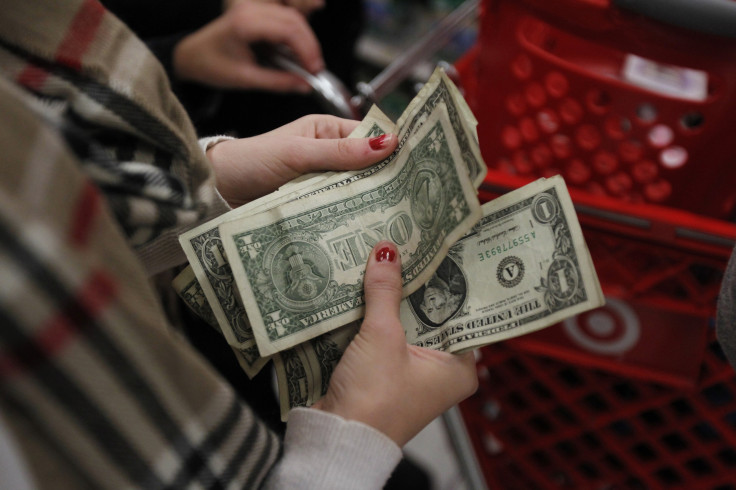 (Reuters) - U.S. retail sales barely rose in April, tempering hopes of a sharp acceleration in economic growth in the second quarter.
The Commerce Department said on Tuesday retail sales edged up 0.1 percent last month, held back by declines in receipts at furniture, electronic and appliance stores, restaurantsand bars and online retailers.
Retail sales, which account for a third of consumer spending, rose by a revised 1.5 percent in March. That was the largest increase since March 2010 and reflected pent-up demand after a brutally cold winter.
"You really had a spectacular March. You are now having an April hangover ... The reality of the economy is decent but not great. Some people over-extrapolated the March numbers," said Guy Berger, an economist at RBS in Stamford, Connecticut.
Economists had forecast sales advancing 0.4 percent last month after a previously reported 1.2 percent surge in March.
U.S. Treasury debt prices rose on the data, while the dollar trimmed gains versus the euro. U.S. stocks were trading higher.
Data such as employment, as well as manufacturing and services industries surveys had suggested the economy regained strength early in the second quarter. Growth was held down to a 0.1 percent annual rate in the first quarter by bad weather and a slow pace of restocking by businesses.
However, growth is likely to be revised down to show a contraction. A second report from the Commerce Department showed retail inventories excluding automobile stocks barely rising in March.
The government had assumed a big increase in these stocks when it made its advance GDP growth estimates last month. March trade, construction spending and factory inventory data, which the government did not have in hand for the GDP estimate, have also suggested downward revisions to output.
In April, a gauge of consumer spending slipped and economists said the economy's weak performance at the start of the year had probably made households more careful about spending.
"It's possible that consumers are being a bit more cautious in their spending habits as they await confirmation that the economy is, in fact, poised to reaccelerate," said Jim Baird, chief investment officer at Plante Moran Financial Advisors in Kalamazoo, Michigan.
STRONG SPENDING EXPECTED
So-called core sales, which strip out automobiles, gasoline, building materials and food services, and correspond most closely with the consumer spending component of gross domestic product, dipped 0.1 percent in April.
That followed a revised 1.3 percent advance in March. Core retail sales had previously been reported to have risen 0.8 percent in March.
Still, economists were largely unfazed by the drop and said consumer spending was on track to post a third consecutive quarter of robust growth.
"Despite an overall seemingly weak April retail sales report, thanks to the pop in March, the second quarter is starting off at a higher level that is consistent with strong consumption in the quarter," said Bricklin Dwyer, an economist at BNP Paribas in New York.
In a separate report, the Labor Department said import prices fell 0.4 percent last month after rising 0.4 percent in March. Economists had forecast prices to be up 0.3 percent last month. In the 12 months through April, import prices fell 0.3 percent.
Weak import prices are helping to keep inflation muted. The lack of inflation pressures in the economy suggests the Federal Reserve could keep monetary policy very accommodative for a while even as labor market slack starts to ease.
The U.S. central bank slashed overnight interest rates to a record low of zero to 0.25 percent in December 2008 and pledged to keep them low while nursing the economy back to health. The Fed is scaling back the amount of money it is injecting into the economy through monthly bond purchases.
Last month, retail sales were restrained by a 2.3 percent drop in receipts at electronics and appliance stores. Sales at furniture stores fell 0.6 percent, while receipts at food services and drinking places dropped 0.9 percent.
Sales at non-store retailers, which include online sales, fell 0.9 percent.
However, receipts at building materials and garden equipment stores rose 0.4 percent and sales at auto dealerships increased 0.6 percent. There were also increases in sales at gasoline stations, reflecting higher pump prices.
Excluding gasoline and autos, retail sales fell 0.1 percent.
Receipts at clothing stores rose 1.2 percent. There were also gains in receipts at sporting goods shops.
© Copyright Thomson Reuters 2023. All rights reserved.