Weber Jilts Deutsche Bank For UBS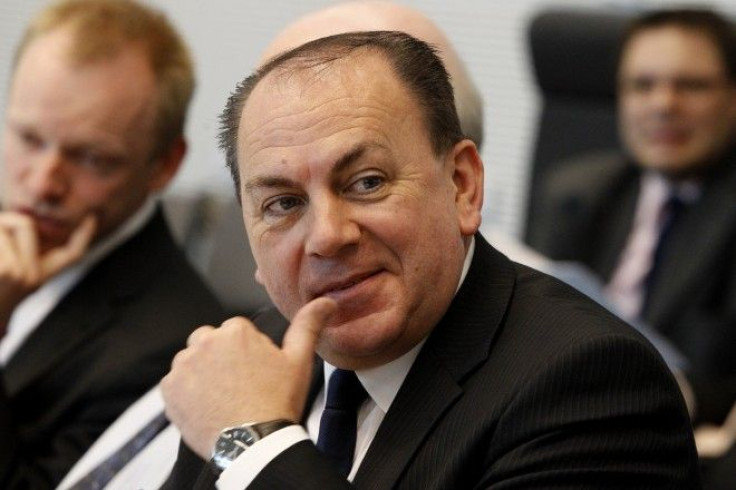 Axel Weber, the former president of the Deutsche Bundesbank, will join the board of directors of Swiss bank UBS AG at the next annual general meeting in May 2012, according to a report on Bloomberg.
Subsequently, UBS will appoint Weber its chairman in the following year
Reportedly, Weber was a candidate to take over Deutsche Bank, but instead opted for UBS.
Bloomberg reports that by jilting Deutsche Bank, the pressure is now increasing on that bank to name a successor since the current chief, Josef Ackermann, will step down in 2013.
Potential candidates from within Deutsche Bank who could become the top boss include Anshu Jain, 48, who currently heads the corporate and investment bank, and Chief Risk Officer Hugo Banziger, 55.
Meanwhile, UBS is seeking to restore its sterling reputation after having suffered huge losses during the financial crisis. Its current chairman Kaspar Villiger, the former Swiss finance minister, was brought out of retirement to help steer UBS.
Cheuvreux banking analyst Christian Stark told Reuters: "Villiger was always seen as a temporary solution to help UBS get through the crisis and Axel Weber's clearly got more of a connected network into the international banking industry,"
Weber, the first non-Swiss to lead UBS, will receive a basic salary of 1.5-million Swiss francs as vice-chairman, as well as 150,000 UBS shares, which will be restricted from sale for four years.
Philipp Hildebrand, the chairman of Swiss National Bank, praised UBS' decision.
"For UBS, the nomination has brought clarity to one of the main long-term management issues, and this can also be assessed very favorably with regard to the outlook for the bank," he said, according to Reuters.
© Copyright IBTimes 2023. All rights reserved.