Weiner Contacted 17-Year Old Girl Directly on Twitter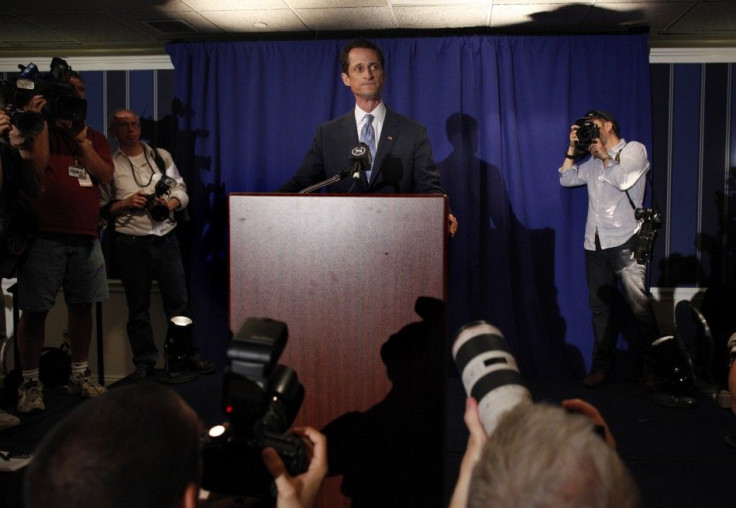 Rep. Anthony Weiner contacted a 17-year-old girl through a direct-message on Twitter on April 13, sources told Fox News.
It is not clear what other communication they may have had between or after those dates, sources told Fox News.
I'm doing OK, the girl, whose name was being withheld because she's a minor told FoxNews.com on Friday.
Weiner's interactions with the girl were not explicit nor indecent, the Congressman's spokeswoman Risa Heller said.
A family lawyer for the girl and police said there was nothing salacious or inappropriate in the tweets Weiner sent and police and the family lawyer said the girl said nothing about any criminal activity, according to ABCNews
Sources close to the student told Fox that the girl followed Weiner on Twitter after hearing him speak during a school trip to Washington on April 13.
The news network said it was inside the girl's home at 4:30 p.m. on Friday, speaking with a family member when police arrived and asked to speak with the girls' mother in private. While FoxNews.com was walking down a driveway the girls was walking up and made the comments.
On Monday, a married Weiner tearfully admitted to sending lewd and explicit photos to women he met online and lying about one specific incident involving a bulging underpants crotch picture of himself sent unsuspectingly on his public Twitter feed to 45,000 people. He immediately deleted the offending message and then claimed repeatedly for over a week in multiple national interviews that he had not sent the photo and that his account had been hacked.
He also said he sent inappropriate and frivolous messages, as well as explicity photos to six women over the past three years. He said that to the best of his knowledge, none of those interactions had been with anyone underage.
Weiner is facing pressure from the House Democratic Party leader for an investigation and from a top House Republican leader calling for his resignation. Weiner has said he will keep his job as pressure mounts.
© Copyright IBTimes 2023. All rights reserved.