Weiner Resigns from Congress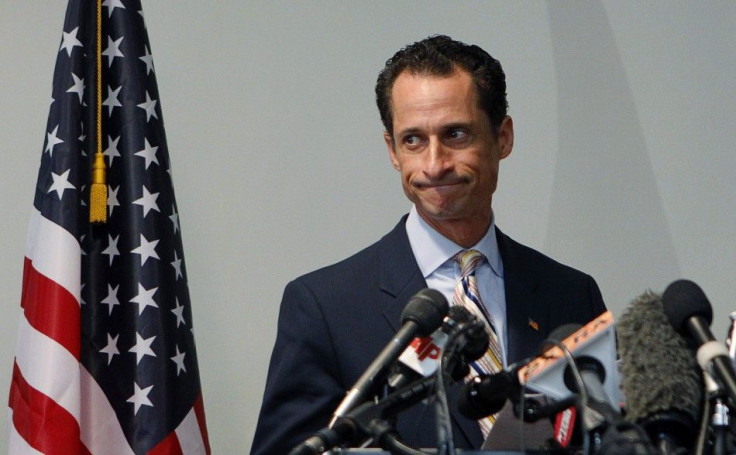 New York Rep. Anthony Weiner, speaking at the Council Center for Senior Citizens in Brooklyn where he first began his career, announced Thursday his resignation from Congress.
Today I announced my resignation, so my colleagues can get back to work and my neighbors choose a new representative, Weiner said. And he again thanked his wife, Huma Abedin, who has been with me this entire difficult period.
He apologized again for causing a distraction, to his colleagues, constituents and his wife.
During Weiner's speech, a heckler continually interrupted him. Some of the Democrat's supporters attempted to shout down the heckler.
Weiner did not take any questions from reporters.
Weiner revealed two weeks ago that he sent sexually explicit texts and photographs to six women online and by phone over the last three years.
His decision comes after a conversation with his wife who, having just returned home after traveling with her boss, Secretary of State Hillary Clinton, convinced him that he was unable to continue, the New York Times reported.
The resignation also comes after Democratic leaders planned to strip him of his committee assignments and make a concerted effort to force him out. Republicans and top Democrats - President Barack Obama and Democratic Leader Nancy Pelosi among them - also called for the disgraced congressman to step down; ending what many say has become a distraction from more pressing legislative priorities.
When you get to the point where, because of various personal distractions, you can't serve as effectively as you need to at the time when people are worrying about jobs and their mortgages and paying the bills, then you should probably step back, Obama said in an interview with NBC news.
Weiner phoned Pelosi and DNC chair Debbie Wasserman Schultz and campaign chairman Steve Israel last night to notify them of his decision.
The scandal that brought down Weiner began in May when he sent a photograph of his bulging crotch to a college student in Washington, which was followed by lies and claims of being hacked as a prank.
© Copyright IBTimes 2023. All rights reserved.