'We're Losing': Russian Soldier Goes On A Rant, Frets About His Troop's Lack Of Expertise
KEY POINTS
The occupier says some Russian troops haven't received proper training
He adds Russian artillery "is so crooked that it is possible to measure misses in kilometres"
The war in Ukraine is about to enter its sixth month
The Security Service of Ukraine reportedly intercepted a conversation between a Russian soldier and his relatives where he talked about the losses in the war.
The soldier also spoke about the untrained troops being sent by Moscow to fight Ukraine's army.
"The Russians cannot accept the fact that the Armed Forces of Ukraine are destroying their forces near Kharkiv. This reality is in sharp contrast to the pseudo-victorious pictures of the Russian army that they are shown on TV. And it is difficult for relatives of the Russian invaders to accept that their 'soldiers' are suffering huge losses to the Ukrainian defenders," the Security Services was quoted by Pravda.
During the call, the occupier tells his relatives they "are under pressure, for now, we're losing." Talking about the extent of loss, the soldier admits their regiment had 90 tanks when they started the offensive, but are now left with only 14. He also complains about the untrained troops.
They were "trained for two days and sent to the front, and they can't hit a target for anything," the soldier can be heard saying in Russian in a YouTube video shared by the Secret Service.
He adds the Russian artillery "is so crooked that it is possible to measure misses in kilometers."
The war in Ukraine is about to enter its sixth month, with thousands of soldiers on both sides losing their lives. Millions have been displaced since Russia launched the offensive on Feb. 24.
As Russia intensifies its attack, U.S. Defense Secretary Lloyd Austin said Wednesday four more precision rocket systems will be sent to Ukraine. This comes as Austin's Ukrainian counterpart urged Washington to send more M142 High Mobility Artillery Rocket System (HIMARS). Kyiv said they have used the HIMARS to destroy some 30 Russian command stations and ammunition depots so far.
Washington will send "four more Himars advanced rocket systems for a total of 16. The Ukrainians have made excellent use of Himars, and you can see the impact on the battlefield," Austin said in a statement. "Russia is keeping up its relentless shelling, and that's a cruel tactic that harkens back to the horrors of World War I. So Ukraine needs the firepower and the ammunition to withstand this barrage and to strike back," he said.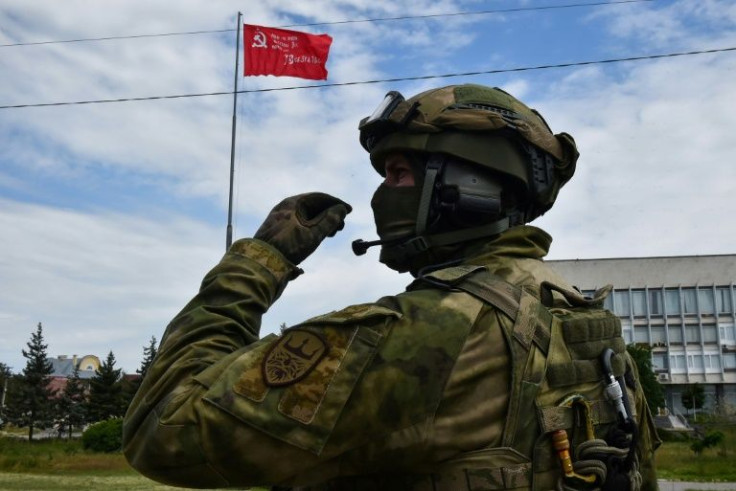 © Copyright IBTimes 2023. All rights reserved.