'We're Not The Only Ones': Barclays Chief Exec Warns Of Libor Scandal Storm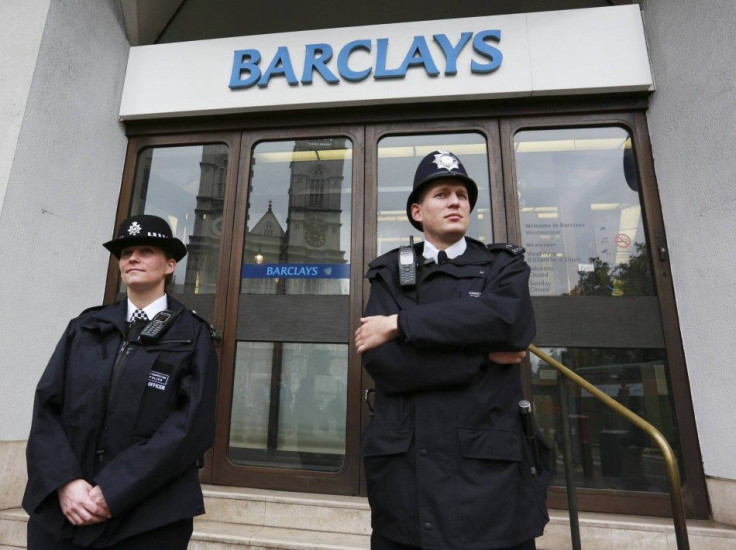 Barclay's senior managers have been warned that the Libor scandal will claim more British banks, putting their company's culpability into perspective, according to an internal memo.
The memo, written by outgoing Executive Chairman Marcus Agius, added that customers, clients, shareholders and regulators all have a right to feel let down, Reuters reported.
As other banks settle with authorities, and their details become public, and various governments' inquiries shed more light, our situation will eventually be put in perspective, it read.
So far Barclays is the only bank to admit liability in the rate-fixing scandal, but investigators across the globe are understood to be probing up to a dozen major banks involved in setting Libor.
On Saturday, it emerged that U.S. regulators are building criminal cases against several major banks and their employees including traders involved in the manipulation of inter-bank interest rates, according to a New York Times report.
Unlike the civil actions which normally involve slapping a fine on the banks, the criminal fraud cases could send the employees to jail, if found guilty.
Charges would be filed against at least one bank by the end of this year, the New York Times reported, quoting a government official.
Following the Libor rigging scandal, British bank Barclays was fined £290 million ($450 million) by the UK and US regulators.
Major banks across the world are being investigated by the authorities to examine the possibility of rate-rigging during or after the 2008 financial crisis.
The scandal involves rate-rigging attempts by the banks to improve profits and sidetrack scrutiny of their financial health.
The London Interbank Offered Rate, known as Libor, is the benchmark rate fixed on the basis of submissions by a panel of banks. It is the basis for the calculation of interest rates on a range of products such as mortgage rates, student loans and credit cards.
© Copyright IBTimes 2023. All rights reserved.
FOLLOW MORE IBT NEWS ON THE BELOW CHANNELS