What Are Catacombs Of Paris? 2 French Teenagers Rescued From Tunnels Containing Bones Of 6 Million People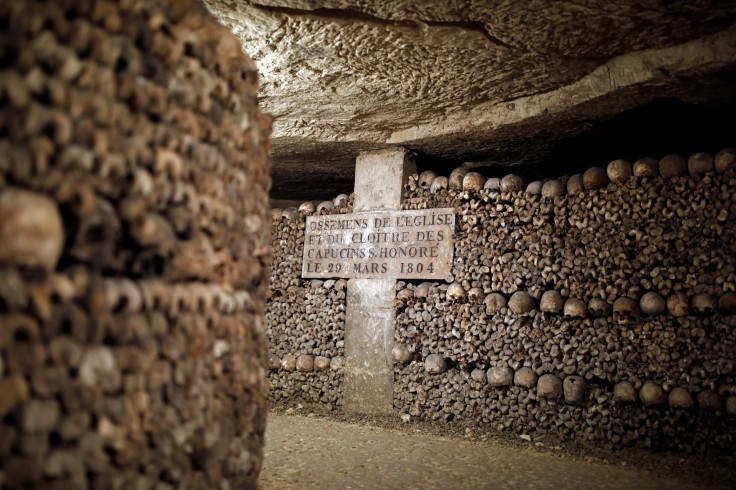 It was a scene that came straight out of a horror movie for two teenage French boys who got stuck in Paris catacombs for three days. They were rescued Wednesday from beneath southern Paris in the spooky catacombs, which are a network of burial chambers that stretch for around 150 miles beneath the French capital.
It remained unclear as to how the boys got into the catacombs Saturday night, but officials claimed people often sneak into them after the museum closes to explore areas, which are normally off-limits. While only a small section of the catacombs is open to the public, there are approximately 150 miles of tunnels that form a maze with bones of more than six million people.
It is unknown how the alarm was raised, but the police launched their rescue efforts three days after the boys were stuck. It took four hours for the teenage boys to be pulled out, BBC reported. Among the rescuers were climbers and sniffer dogs who found the boys suffering from slight hypothermia.
Read: Where And When Is The Day Of The Dead Celebrated?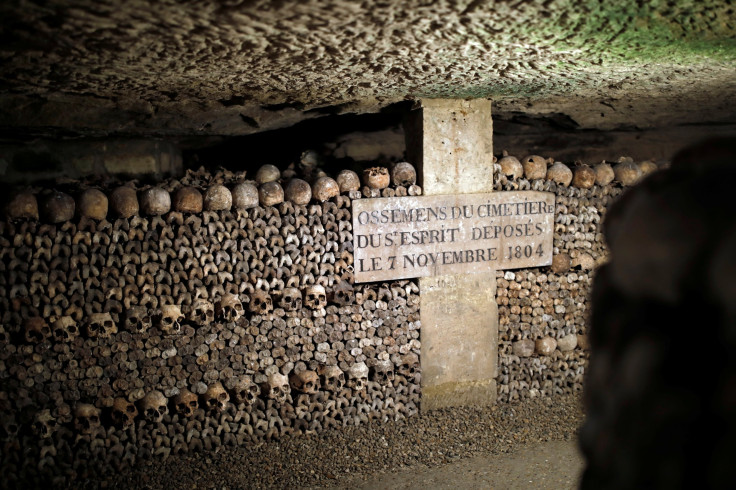 These catacombs are vast networks of subterranean tunnels that were known for giving refuge to bandits, smugglers and saints. Human bones were stored here after Paris' cemeteries reached saturation in the 18th century, after which, as a public health issue, the dead from the cemeteries were removed and placed beneath the streets in a series of abandoned tunnels. These tunnels were formed after limestone was mined from them to build the city, according to Catacombs of Paris' website.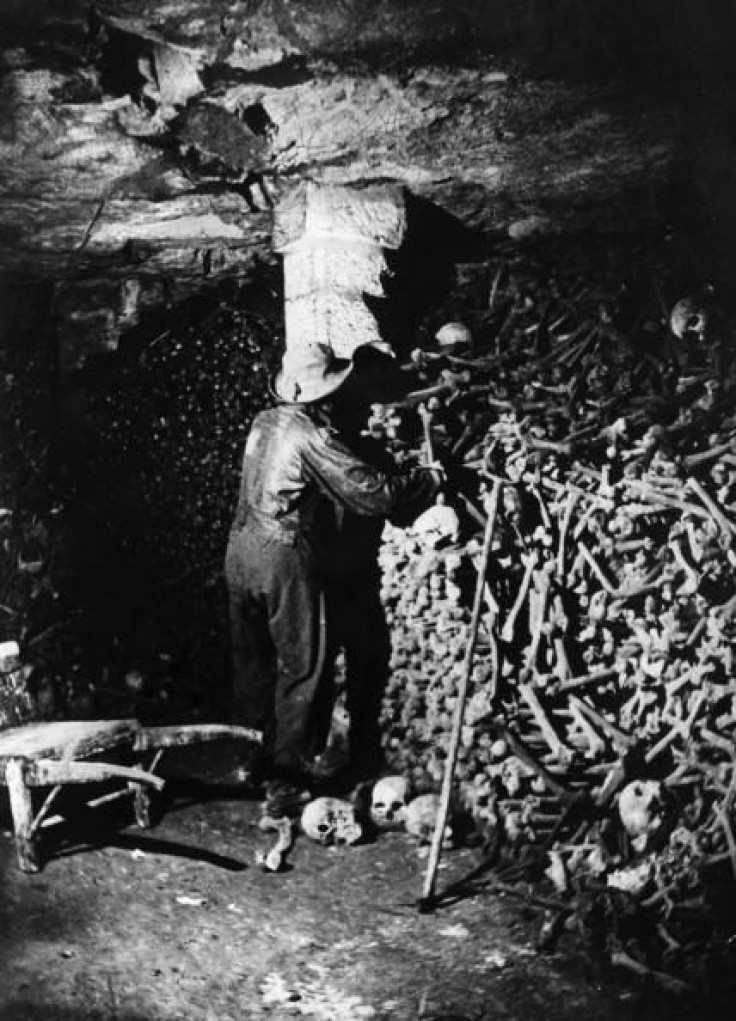 The bones from several graveyards in Paris, now at the catacombs, include the remains of many famous names including, amongst others, the writers François Rabelais (between 1494-1553), Jean de La Fontaine (1621-1698) and Charles Perrault (1628-1703); sculptor François Girardon (1628-1715); painter Simon Vouet (I590-1649); the architects Salomon de Brosse (1571-1626), Claude Perrault (1613-1688) and also Jules Hardouin-Mansart (1646 - 1708).
Read: Ancient Skulls Found In China Show Mix Of Neanderthal And Homo Sapiens Characteristics
However, these dark tunnels are being increasingly scarred by "cataphiles" who are Parisian urban explorers who illegally wander the Catacombs.
In the late 1960s, cataphiles began restoring some of the spaces at these catacombs and organizing ossuaries to make way for more innovative creative spaces or themed neighborhoods.
The police chief, in charge of subterranean Paris had said in 2004 that he feared the new generation of fun-seekers "is on a collision course with the urban explorers" who consider the underground as part of Paris' patrimony. "It's a milieu that is becoming more and more mixed ... with some people who can be in opposition to others," Commander Luc Rougerie told the Associated Press.
In recent times, party-goers have started intruding into these catacombs. In Sept., a man had died after suffering a heart attack during an illegal party in the tunnels, according to a report.
© Copyright IBTimes 2023. All rights reserved.